Clear Quartz - Flawless Face Wash - Exquisite Aesthetics
Jun 8, 2021
Products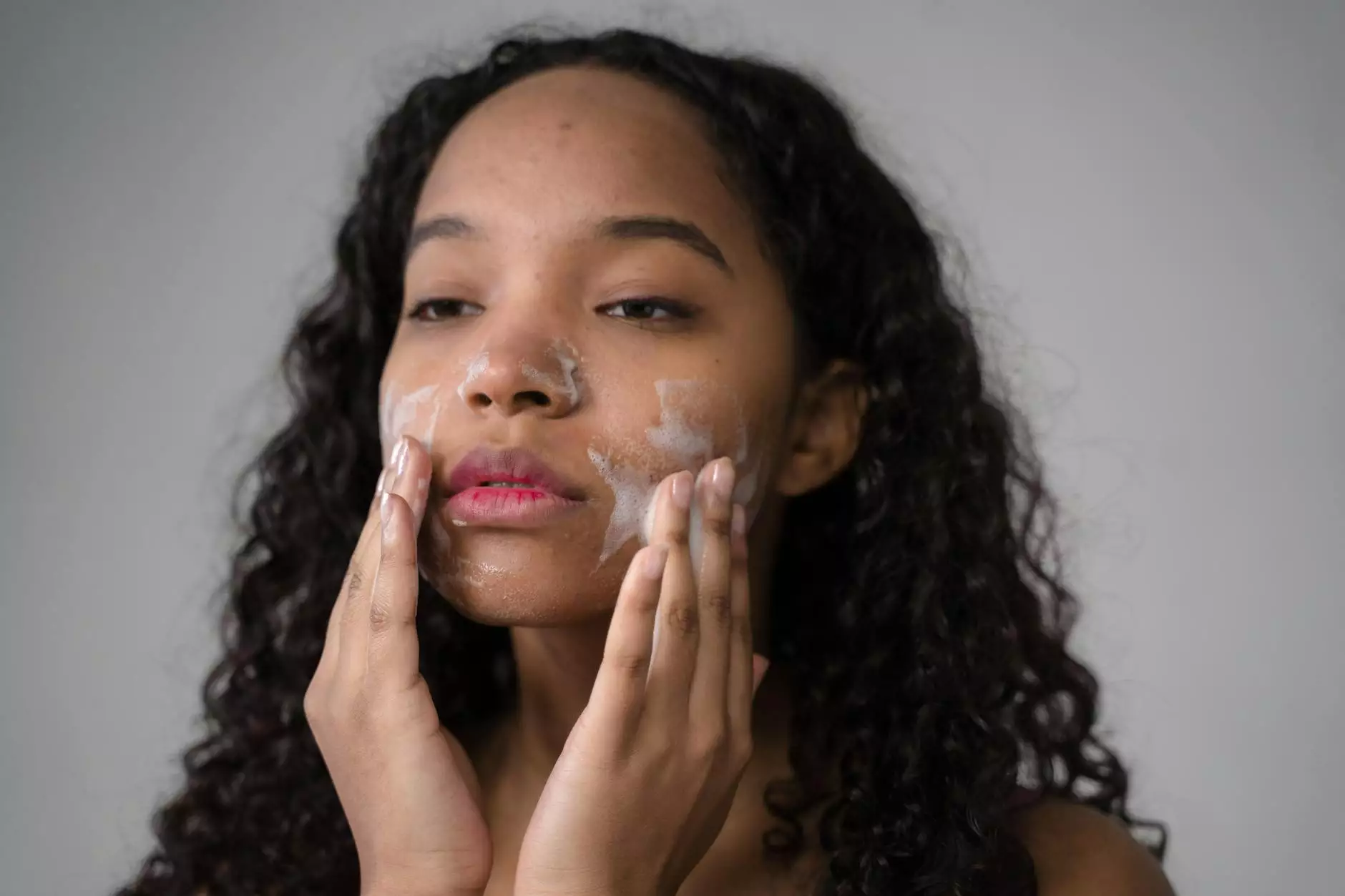 Your Path to Radiant Skin Starts Here
Welcome to Vals Beauty Ink, the ultimate destination for luxurious skincare products in the Lifestyle category. We are proud to present Clear Quartz - Flawless Face Wash, the perfect solution for achieving flawlessly radiant skin. Say goodbye to dull, tired-looking skin and discover the transformative power of Clear Quartz.
Why Choose Clear Quartz Face Wash?
Clear Quartz Face Wash is meticulously crafted with the finest ingredients, designed to cleanse, nourish, and revitalize your skin. Our unique formula combines the benefits of nature and science to deliver outstanding results. Here's why you should choose Clear Quartz as your go-to face wash:
1. Unparalleled Purity
Clear Quartz Face Wash features an exquisite blend of natural extracts that are carefully selected for their superior quality. The gentle cleanser effectively removes impurities and excess oil without stripping your skin of its natural moisture. Our face wash is dermatologist-tested and suitable for all skin types, making it a versatile choice for everyone.
2. Transformative Benefits
Experience the transformative benefits of Clear Quartz Face Wash. Enriched with potent antioxidants and nourishing botanicals, this face wash helps to brighten your complexion, reduce the appearance of fine lines and wrinkles, and restore a youthful glow. With regular use, you'll notice visible improvements in your skin's texture and overall radiance.
3. Effortless Self-Care
Your skincare routine should be a moment of self-care and indulgence. Clear Quartz Face Wash allows you to pamper yourself with its luxurious texture and invigorating scent. The velvety foam gently massages your skin, leaving it feeling refreshed, revitalized, and ready to tackle the day ahead.
The Clear Quartz Experience
At Vals Beauty Ink, we believe in offering a holistic approach to skincare. When you choose Clear Quartz Face Wash, you embark on a transformative journey towards radiant skin. Here's what you can expect from the Clear Quartz experience:
1. Deep Cleansing
Clear Quartz Face Wash effectively removes dirt, pollutants, and makeup residue that clog your pores, allowing your skin to breathe freely. The gentle yet powerful cleansing action purifies your skin, leaving it refreshed and rejuvenated.
2. Hydration and Nourishment
Hydration is essential for achieving healthy, glowing skin. Clear Quartz Face Wash is enriched with hydrating ingredients that replenish your skin's moisture barrier, keeping it supple and radiant throughout the day. Say goodbye to dry, lackluster skin and embrace a complexion that exudes vitality.
3. Illuminating Complexion
With its unique blend of botanical extracts and advanced brightening agents, Clear Quartz Face Wash helps to fade dark spots, even out skin tone, and reveal a radiant complexion. Unlock your skin's true luminosity and enjoy a clear, glowing complexion you've always desired.
Experience the Clear Quartz Difference Today
Are you ready to experience the ultimate luxury skincare? Join countless others who have already discovered the Clear Quartz difference. Order your Clear Quartz - Flawless Face Wash now and embark on a journey to beautiful, flawless skin. At Vals Beauty Ink, we are dedicated to providing you with the highest quality products and an extraordinary skincare experience.
Indulge in the world of exquisite aesthetics and enhance your lifestyle with Vals Beauty Ink. Trust in our commitment to excellence and unlock the secrets to radiant, youthful skin with Clear Quartz - Flawless Face Wash.
Customer Testimonials
"Clear Quartz Face Wash has completely transformed my skincare routine. My skin feels refreshed, nourished, and more radiant. I couldn't be happier!" - Emily
"I've struggled with dull skin for years, but Clear Quartz Face Wash has made a noticeable difference. My complexion is brighter, and my confidence has soared!" - Michael
"As a beauty enthusiast, I've tried countless face washes, but Clear Quartz is truly exceptional. It's become an essential part of my daily routine." - Sarah
Don't miss out on this incredible opportunity to elevate your skincare routine. Discover the power of Clear Quartz - Flawless Face Wash and embrace the beauty that lies within you.