Lash Bath - Lash Cleanser Foam
Feb 3, 2021
Lash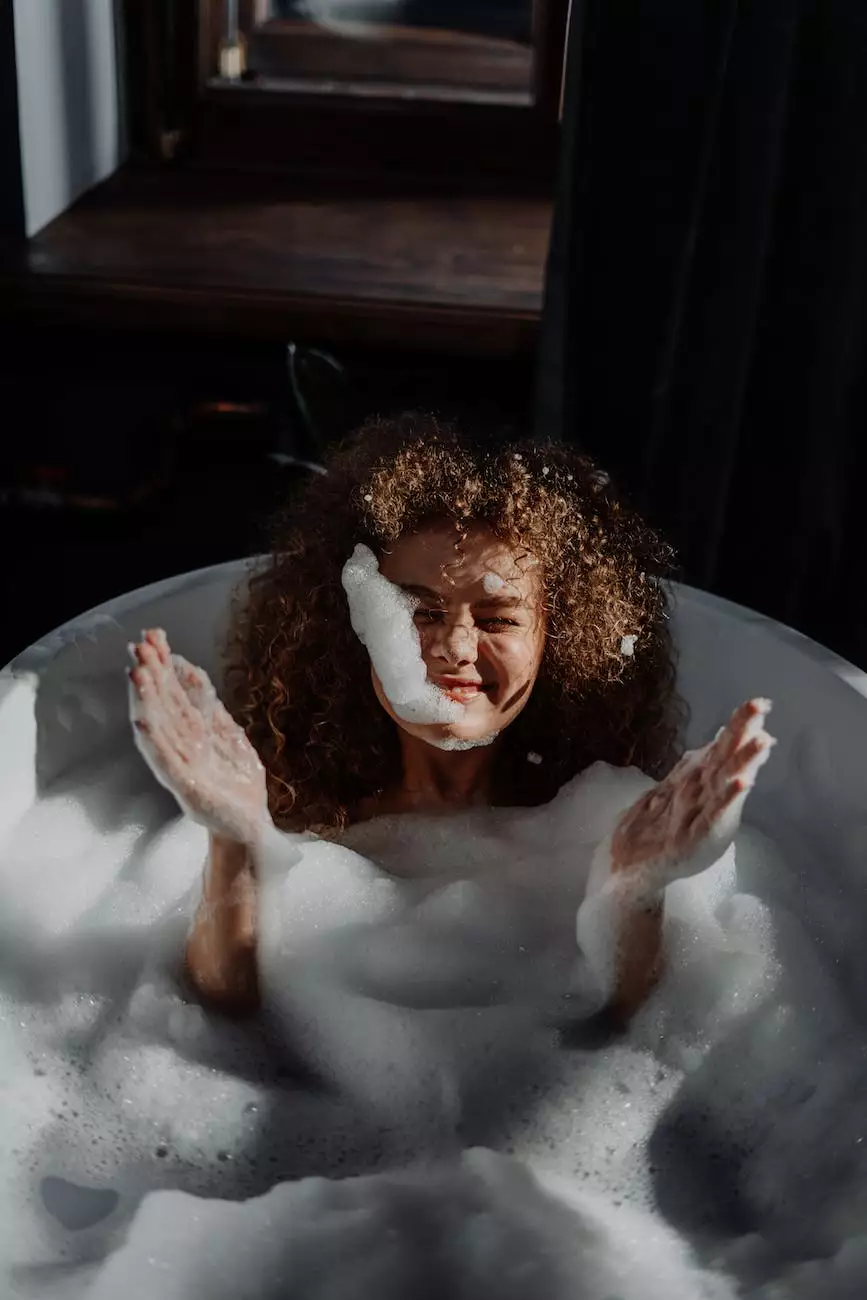 The Perfect Lash Cleanser for Effective and Gentle Cleaning
At Vals Beauty Ink, we understand the importance of maintaining clean and healthy lashes. Introducing our Lash Bath - Lash Cleanser Foam, crafted with utmost care to provide you with a premium product that helps you achieve optimal lash hygiene.
Why Choose Lash Bath?
When it comes to lash cleansers, Lash Bath stands out from the rest. Our unique formula removes dirt, oil, makeup residue, and impurities without compromising the integrity of your lashes. We believe that clean lashes are happy lashes, which is why we've developed a product that delivers exceptional results.
Benefits of Lash Bath
Thoroughly cleanses lashes, prolonging their lifespan
Helps prevent build-up of dirt, oil, and debris
Gently removes makeup without causing irritation
Nourishes and conditions lashes with natural ingredients
Improves lash retention for longer-lasting extensions
Enhances the overall appearance of lashes
Promotes healthier lash growth
What Sets Lash Bath Apart?
Lash Bath is a result of extensive research and development, combined with our commitment to providing the highest quality products. Here's why Lash Bath is the ultimate choice for lash cleansing:
1. Gentle and Effective Ingredients
Our lash cleanser is formulated with a unique blend of natural ingredients known for their exceptional cleansing properties. It contains pure botanical extracts and mild surfactants that work together to remove impurities while keeping your lashes nourished and hydrated.
2. Easy-to-Use Foam Application
With Lash Bath, cleaning your lashes has never been easier. The foam applicator ensures effortless and precise application, allowing the product to penetrate deep into the lash line, effectively removing any build-up or residue.
3. Suitable for All Lash Extensions
Whether you have classic lashes, volume lashes, or even lash lifts, Lash Bath is compatible with all types of lash extensions. Our gentle formula cleanses without compromising the durability or longevity of your extensions.
4. Comprehensive Usage Guide
Understanding how to properly cleanse your lashes is vital for maintaining their health and beauty. Our comprehensive usage guide provides step-by-step instructions on how to use Lash Bath effectively, ensuring you get the most out of your product.
How to Use Lash Bath - A Step-by-Step Guide
Begin by ensuring your eye area is clean and free from any makeup.
Dampen the foam applicator by rinsing it with warm water.
Pump a small amount of Lash Bath onto the damp foam applicator.
Gently massage the foam onto your closed eyelids and lashes, ensuring complete coverage.
Rinse thoroughly with warm water.
Pat your lashes dry with a clean towel or use a disposable mascara wand to brush them into place.
Expert Tips for Optimal Results
Here are some useful tips and tricks to maximize the benefits of Lash Bath:
Use Lash Bath at least twice a week for consistently clean lashes.
Avoid rubbing or pulling your lashes when cleaning to prevent damage.
After cleansing, avoid using oil-based makeup removers or mascaras that may interfere with the effectiveness of Lash Bath.
Consider using a gentle lash brush or spoolie to comb through your lashes after cleaning for a polished look.
Invest in the Health and Beauty of Your Lashes
Lash Bath - Lash Cleanser Foam from Vals Beauty Ink is your ultimate solution for clean, beautiful, and long-lasting lashes. With our carefully crafted formula and comprehensive usage guide, you can be confident in the quality and effectiveness of our product. Elevate your lash care routine with Lash Bath and experience the difference it makes.