Selfie Phone Ring Light - Illuminate Your Perfect Selfie
Oct 20, 2020
Products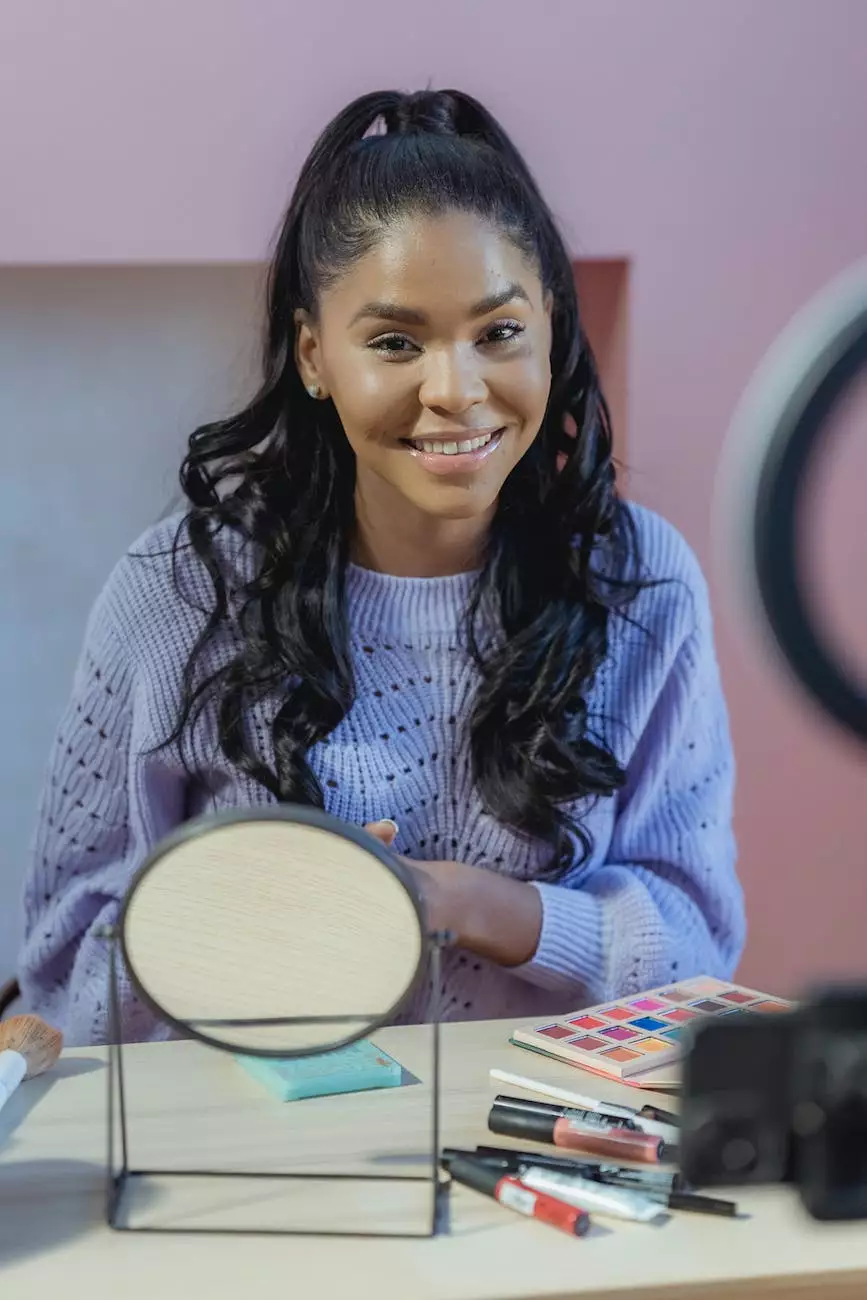 Welcome to Vals Beauty Ink, your premier destination for high-quality lifestyle products. We understand the importance of capturing the perfect selfie, which is why we're thrilled to introduce our exceptional Selfie Phone Ring Light.
Enhance Your Lighting for Flawless Selfies
When it comes to taking stunning selfies, good lighting is key. Our Selfie Phone Ring Light is specially designed to provide you with the perfect, professional-grade lighting you need to capture flawless shots every time. Whether you're taking selfies for your social media profiles, filming YouTube videos, or live streaming, our ring light will ensure you always look your absolute best.
Easy to Use and Portable
Our Selfie Phone Ring Light is incredibly easy to use, making it suitable for both beginners and professionals. Simply attach the ring light to your phone using the universal clip, and you're ready to go. The compact and lightweight design makes it highly portable, so you can effortlessly carry it with you wherever you go, ensuring you're always prepared to take amazing selfies.
Adjustable Lighting Modes and Intensity
Our Selfie Phone Ring Light offers various adjustable lighting modes and intensity levels to suit your specific needs and preferences. Whether you prefer warm or cool lighting, dim or bright, you can easily customize the settings to achieve the ideal lighting conditions for your selfies. Experiment with different lighting effects and create captivating photos that stand out from the crowd.
Multi-Purpose and Versatile
While the Selfie Phone Ring Light is perfect for enhancing your selfie game, it's also incredibly versatile. Use it to improve the lighting for your video calls, vlogs, makeup tutorials, or even as a table lamp for reading or working in low-light environments. With its versatility, this ring light is a must-have accessory for anyone who values exceptional lighting quality.
Durable, Long-Lasting, and Rechargeable
At Vals Beauty Ink, we prioritize quality and longevity. Our Selfie Phone Ring Light is made from durable materials, ensuring it's built to last. It also features a rechargeable battery, allowing you to use it for extended periods without worrying about running out of power. Say goodbye to disposable batteries and hello to convenience and sustainability.
Shop Selfie Phone Ring Light with Confidence
When you choose Vals Beauty Ink, you're choosing a brand that prioritizes customer satisfaction. We're confident that our Selfie Phone Ring Light will exceed your expectations and enhance your selfie game. Shop with confidence, knowing that you're investing in a top-quality product that's backed by our commitment to excellence.
Key Features of our Selfie Phone Ring Light:
Professional-grade lighting for impeccable selfies
Easy to attach and portable design
Adjustable lighting modes and intensity levels
Multi-purpose and versatile for various needs
Durable, long-lasting, and rechargeable
Backed by our commitment to customer satisfaction
Take Your Selfies to the Next Level - Order Today!
Don't settle for mediocre selfies with subpar lighting. Upgrade your selfie game and shine brightly with our Selfie Phone Ring Light. Visit Vals Beauty Ink now to order your very own professional-grade ring light. Illuminate your perfect selfie and capture moments like never before!