Revolutionize Your Lash Retention with Retention Bonder - Lash Bonder by Vals Beauty Ink
Dec 26, 2021
Products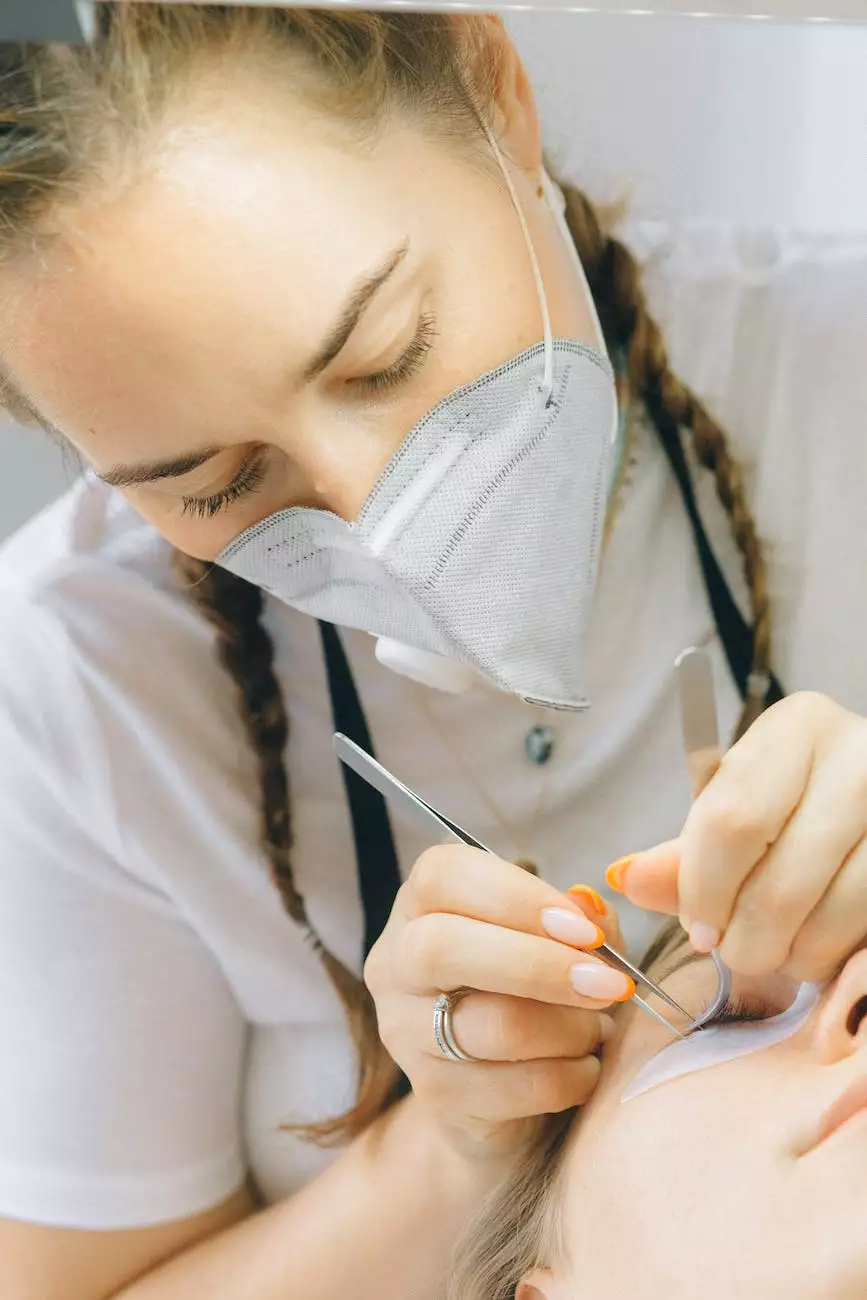 Are you tired of your eyelash extensions falling out prematurely? Do you wish to extend the lifespan of your beautiful lashes? Look no further than Retention Bonder - Lash Bonder by Vals Beauty Ink, your ultimate solution for enhancing lash retention and ensuring long-lasting, stunning lashes.
Experience Longer-Lasting Lashes
When it comes to eyelash extensions, retention is key. Nobody wants to invest time and money into gorgeous lash extensions only to have them fall out quickly. That's where Retention Bonder comes in. Our innovative lash bonder is specifically designed to provide superior lash retention, ensuring that your extensions stay in place for an extended period of time.
With Retention Bonder, say goodbye to frequent touch-ups and hello to long-lasting, flirty lashes that will have everyone asking for your secret. Our product forms a protective barrier that safeguards your lash extensions, preventing premature shedding and maximizing their lifespan.
The Science Behind Retention Bonder
At Vals Beauty Ink, we believe in blending science with beauty. Our team of experts has meticulously formulated Retention Bonder using advanced techniques and the highest quality ingredients, ensuring exceptional performance and effectiveness.
The secret lies in our unique formula that creates a bond between your natural lashes and the extensions. This bond not only strengthens the attachment but also provides essential nourishment, promoting healthier lash growth and reducing the risk of damage.
Key Benefits of Retention Bonder - Lash Bonder:
Enhances lash retention
Maximizes the lifespan of eyelash extensions
Forms a protective barrier against premature shedding
Strengthens the bond between natural lashes and extensions
Nourishes lashes for healthier growth
Reduces the risk of damage
How to Use Retention Bonder
Using Retention Bonder is quick and simple. Follow these steps to achieve optimal results:
Cleanse your lashes and ensure they are oil-free for better adhesion.
Apply a small amount of Retention Bonder to a micro brush or applicator.
Gently brush the product onto the lash line, focusing on the attachment points of your extensions.
Allow the bonder to dry for a few seconds before continuing with your lash routine.
Enjoy longer-lasting, more resilient lashes that will turn heads wherever you go!
Order Retention Bonder Today
Ready to take your lash game to the next level? Order Retention Bonder - Lash Bonder by Vals Beauty Ink today and experience the difference for yourself. Our product is trusted and loved by lash professionals and enthusiasts worldwide, and now it's your turn to indulge in its extraordinary benefits.
Invest in the future of your lashes with Retention Bonder and achieve lash perfection like never before. Don't settle for average lash retention when you can have exceptional results. Join the Vals Beauty Ink community today and unlock the secret to longer-lasting, flawless lashes.
Remember, when it comes to lash extension retention, Retention Bonder is your go-to solution. Elevate your lash game and leave a lasting impression with Vals Beauty Ink's Retention Bonder - Lash Bonder. Order now!