The Art of Brow Lamination at Vals Beauty Ink
Aug 21, 2018
Lash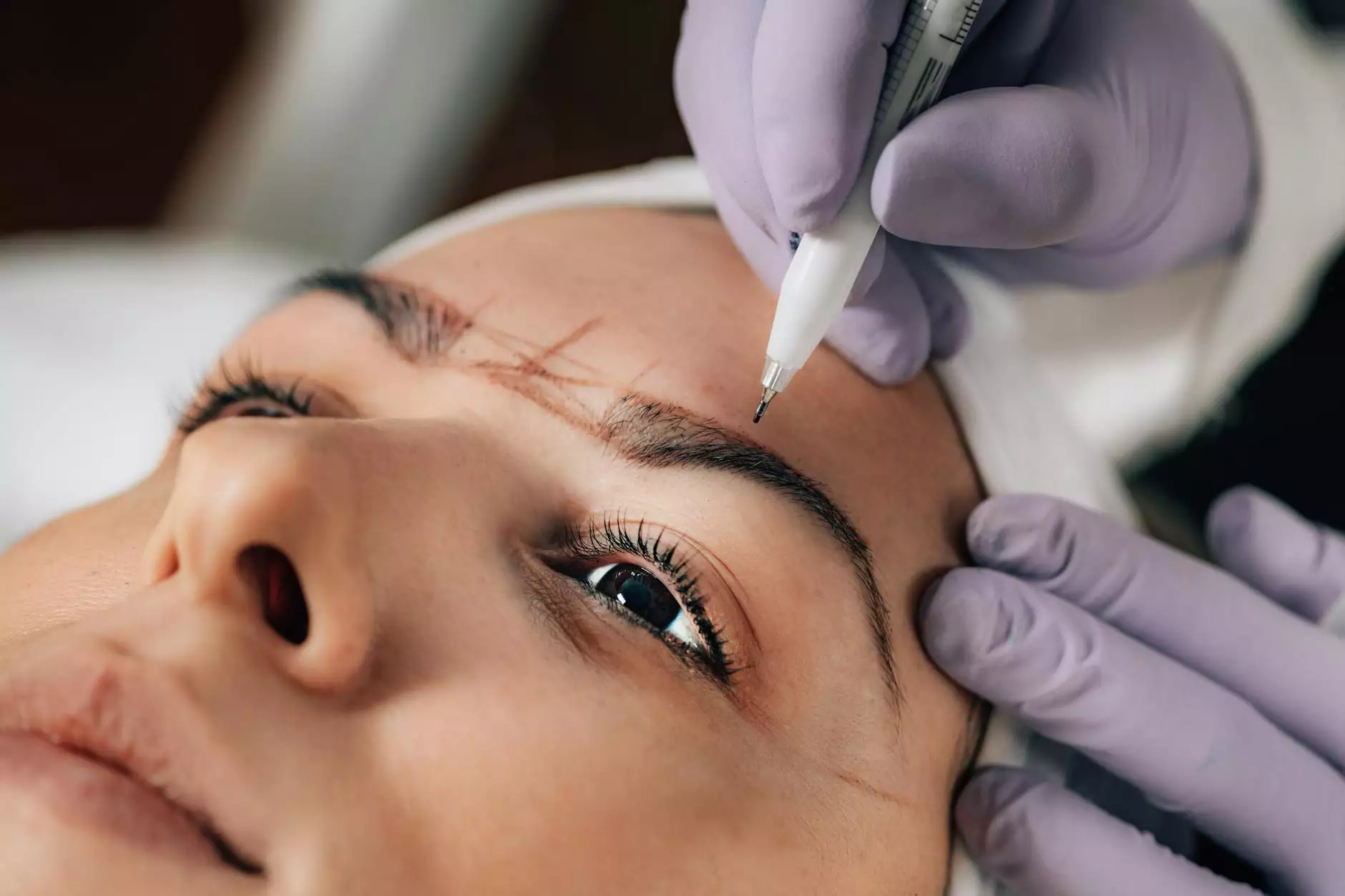 What is Brow Lamination?
Brow lamination is a revolutionary beauty treatment designed to give you perfectly shaped, fuller-looking eyebrows. It is a non-invasive procedure that involves straightening, lifting, and setting the brow hairs in a desired position to achieve a naturally enhanced appearance.
Why Choose Brow Lamination?
Brow lamination offers numerous benefits that make it an increasingly popular choice among beauty enthusiasts. It is an excellent alternative to microblading or brow tattoos as it doesn't involve any needles or permanent adjustments.
Key Benefits:
Natural-looking Results: Brow lamination helps create the illusion of fuller, thicker eyebrows by taming and grooming unruly hairs.
Improved Shape and Definition: This procedure allows you to achieve a customized brow shape that complements your unique facial features.
Long-Lasting Effects: Enjoy beautiful, lifted brows for up to 6 weeks without the need for daily maintenance.
Time-Saving Solution: Say goodbye to daily brow maintenance. Brow lamination simplifies your beauty routine, giving you more time in the mornings.
The Brow Lamination Process
At Vals Beauty Ink, our highly skilled technicians follow a meticulous process to ensure the best results for our clients.
Step 1: Consultation and Design
During your initial appointment, we will discuss your desired brow shape and analyze your facial structure to create a tailored plan just for you. Our experts will take the time to understand your preferences and provide professional recommendations.
Step 2: Preparing the Brows
Next, we cleanse and prepare your eyebrows for the lamination process. We remove any makeup or oils to ensure proper adhesion of the products.
Step 3: Straightening and Lifting
We apply a gentle, specially formulated solution to your brows, which helps to relax the hair follicles. This allows us to straighten and lift the brow hairs into the desired shape.
Step 4: Brow Sculpting and Tinting
Once the hairs have been straightened and lifted, we carefully sculpt and shape your eyebrows using precise techniques. We can also incorporate brow tinting to enhance the overall look and depth of your brows.
Step 5: Aftercare and Maintenance
After your brow lamination treatment, it's essential to follow the provided aftercare instructions. Avoid getting your brows wet for the first 24 hours and refrain from using oil-based products on or around your eyebrows. Regularly brushing your brows and using nourishing serums can help maintain and extend the results.
Transform Your Brows at Vals Beauty Ink
Our team at Vals Beauty Ink consists of highly trained and experienced technicians who are passionate about helping you achieve your dream eyebrows. We utilize premium quality products and adhere to the highest hygiene standards to ensure your safety and satisfaction.
Experience the mesmerizing effects of brow lamination and wake up every day to flawless, ready-to-go brows. Book your appointment at Vals Beauty Ink today and unlock the true potential of your eyebrows!