RHONDA ALLISON HORMONAL BALANCE
Apr 24, 2021
Products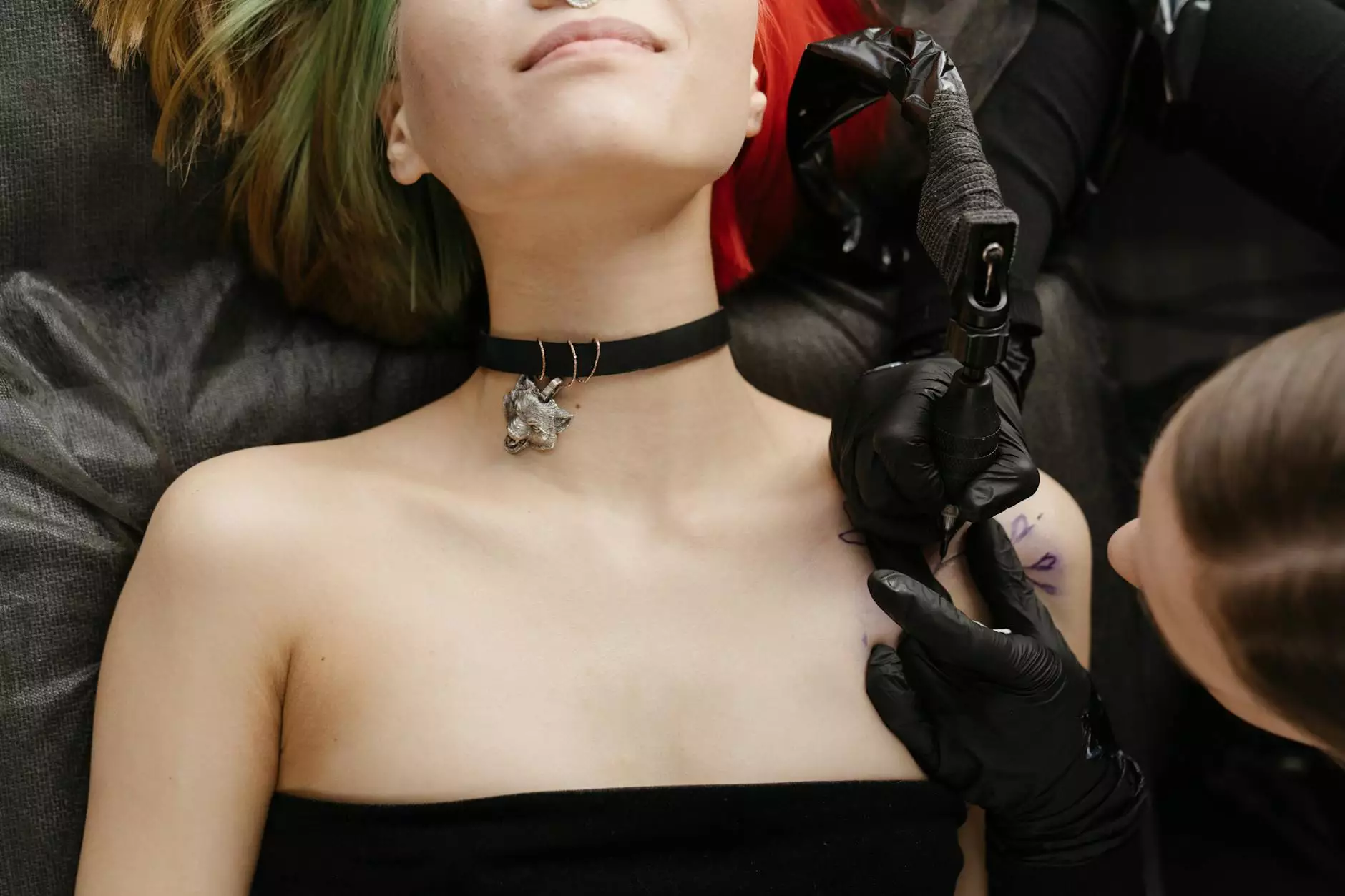 Introduction
Welcome to Vals Beauty Ink, your go-to destination for all your hormonal balance needs. We believe that achieving optimal hormonal balance is vital for maintaining overall health and well-being. Our commitment is to provide you with the best products, specifically the Rhonda Allison Hormonal Balance range, designed to support and enhance hormonal balance in your daily life.
Why is Hormonal Balance Important?
Hormonal balance plays a crucial role in various aspects of our lives, including our physical and emotional well-being. From regulating metabolism and sleep patterns to influencing mood and fertility, hormones are the chemical messengers in our body that helps maintain balance and harmony.
The Power of Rhonda Allison Hormonal Balance Products
Discover the power of Rhonda Allison skincare products formulated to support hormonal balance. With years of scientific research and expertise, Rhonda Allison has developed an exceptional line of products that target hormone-related concerns such as acne, aging skin, and hormonal fluctuations.
Hormonal Balance Skincare Range
The Rhonda Allison hormonal balance skincare range combines innovative ingredients, advanced formulation techniques, and comprehensive knowledge of the skin's biology to bring you effective solutions. Whether you're struggling with hormonal acne, uneven skin tone, or dryness caused by hormonal changes, our products are designed to address your specific concerns.
Hormonal Acne Control
We understand that hormonal acne can be frustrating and impact your self-confidence. That's why we offer a range of powerful cleansers, toners, and serums that target the root causes of hormonal acne, such as excess oil production and inflammation. Achieve clear, balanced skin with our specialized hormonal acne control products.
Hormonal Aging Solutions
As we age, hormonal imbalances can contribute to the appearance of fine lines, wrinkles, and overall skin dullness. Rhonda Allison's hormonal aging solutions are formulated with potent ingredients that promote collagen production, improve elasticity, and restore a youthful glow. Turn back the clock and embrace vibrant, age-defying skin.
Hormonal Change Hydration Boosters
Hormonal changes can often result in dry, dehydrated skin. Our hormonal change hydration boosters are specially designed to replenish moisture, soothe irritation, and restore your skin's natural balance. Enjoy a renewed sense of hydration and comfort with these nourishing skincare essentials.
Expert Tips for Achieving Hormonal Balance
While using Rhonda Allison Hormonal Balance products is an essential step towards achieving hormonal balance, there are other lifestyle factors that can contribute to your overall well-being:
Diet and Nutrition
Avoid processed foods, sugar, and excessive caffeine consumption, as these can disrupt hormone levels. Instead, focus on a balanced diet rich in fruits, vegetables, whole grains, and lean proteins.
Exercise Regularly
Engaging in regular physical activity can help regulate hormones and reduce stress levels. Aim for a combination of cardiovascular exercises and strength training to optimize hormonal balance.
Stress Management
Chronic stress can have a negative impact on hormonal balance. Incorporate stress management techniques such as meditation, deep breathing exercises, or yoga into your daily routine to promote relaxation and balance.
Quality Sleep
Prioritize good sleep hygiene to support hormonal balance. Aim for 7-9 hours of uninterrupted sleep each night and create a conducive sleep environment.
Start Your Journey to Hormonal Balance Today
At Vals Beauty Ink, we believe that achieving hormonal balance is a significant step towards a more balanced and fulfilling lifestyle. With our range of Rhonda Allison Hormonal Balance products, combined with healthy lifestyle choices, you can take charge of your well-being. Explore our product range today and begin your transformative journey towards optimal hormonal balance.