CRL Hyaluronic Peptide Serum - Transform Your Skin with Vals Beauty Ink
Sep 6, 2018
Products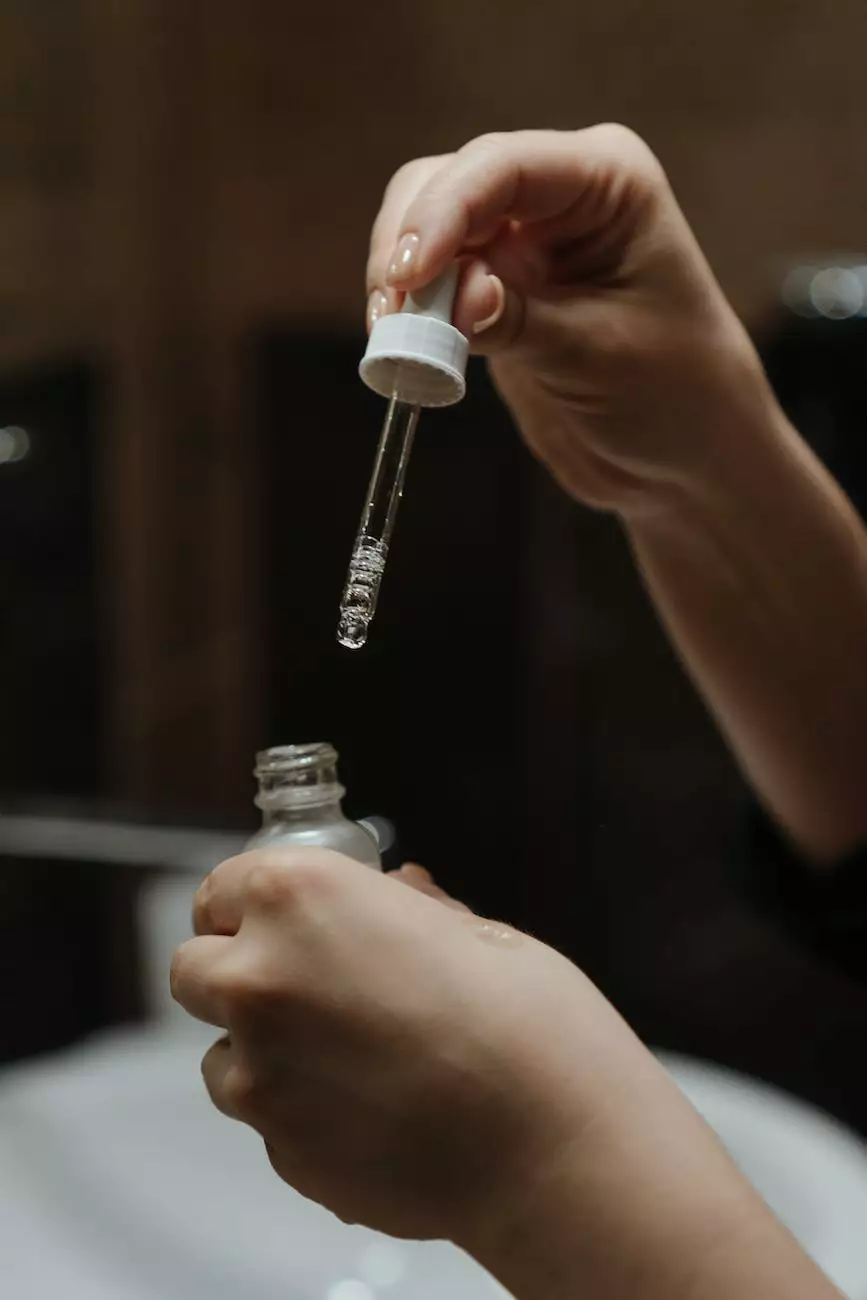 Introduction
Welcome to Vals Beauty Ink, your trusted source for high-quality skincare products. In the ever-evolving world of beauty, we are proud to present our revolutionary CRL Hyaluronic Peptide Serum. This page will provide you with in-depth information about our serum, its benefits, and how it can significantly enhance your skincare routine.
Understanding CRL Hyaluronic Peptide Serum
Our CRL Hyaluronic Peptide Serum is a result of years of research and innovation in skincare. By combining cutting-edge technology with the purest ingredients, we have developed a serum that delivers exceptional results.
The Science Behind Hyaluronic Acid
Hyaluronic acid, a key ingredient in our serum, is a naturally occurring substance responsible for maintaining skin hydration and firmness. As we age, our body's natural production of hyaluronic acid decreases, leading to dryness, fine lines, and sagging skin.
Promoting Collagen and Elasticity
In addition to hyaluronic acid, our serum contains potent peptides that stimulate the production of collagen and elastin, proteins essential for maintaining skin elasticity. By encouraging the synthesis of these vital components, our serum helps to minimize the signs of aging and promote a more youthful appearance.
The Benefits of CRL Hyaluronic Peptide Serum
Our CRL Hyaluronic Peptide Serum offers a wide range of benefits, making it a must-have addition to your skincare routine. Let's explore these benefits in detail:
1. Deep Hydration
Experience intense hydration with our serum's hyaluronic acid, which has the remarkable ability to hold up to 1000 times its weight in water. This deep hydration helps to plump and rejuvenate your skin, leaving it supple and radiant.
2. Smoother and Firmer Skin
With continued use, our serum helps to diminish the appearance of fine lines and wrinkles, giving you a smoother, more youthful complexion. The peptides in our formulation support collagen production, improving skin firmness and elasticity.
3. Improved Texture and Tone
CRL Hyaluronic Peptide Serum actively works to refine and even out skin texture. It aids in reducing the appearance of pores, while also addressing uneven skin tone and discoloration. Achieve a more balanced and luminous complexion with regular use.
4. Enhanced Nourishment and Protection
Our serum is enriched with antioxidants and nourishing ingredients that shield your skin from harmful environmental factors. By creating a barrier against pollutants and free radicals, it helps to prevent premature aging and keep your skin looking radiant and healthy.
Incorporating CRL Hyaluronic Peptide Serum Into Your Skincare Routine
To achieve optimal results, follow these steps when using our CRL Hyaluronic Peptide Serum:
Step 1: Cleanse
Start by cleansing your face with a gentle cleanser suited to your skin type. This removes impurities and prepares your skin for maximum serum absorption.
Step 2: Apply the Serum
Dispense a small amount of the serum onto your fingertips and gently massage it onto your face and neck using upward motions. Allow the serum to absorb fully before proceeding to the next step.
Step 3: Moisturize
After the serum has absorbed, apply your favorite moisturizer to lock in the serum's benefits and provide additional hydration to your skin.
Step 4: Sun Protection
Remember to apply a broad-spectrum sunscreen with an SPF of 30 or higher to safeguard your skin from harmful UV rays.
Unleash Your Skin's Natural Beauty with CRL Hyaluronic Peptide Serum
Experience the transformative power of our CRL Hyaluronic Peptide Serum and uncover your skin's youthful radiance. With Vals Beauty Ink, you can trust that you are investing in a high-end product that prioritizes quality and results. Let our serum be the key to unlocking a lifetime of beautiful, healthy skin.