EyeLash Glue - Max Out Lash Adhesive
Apr 7, 2023
Products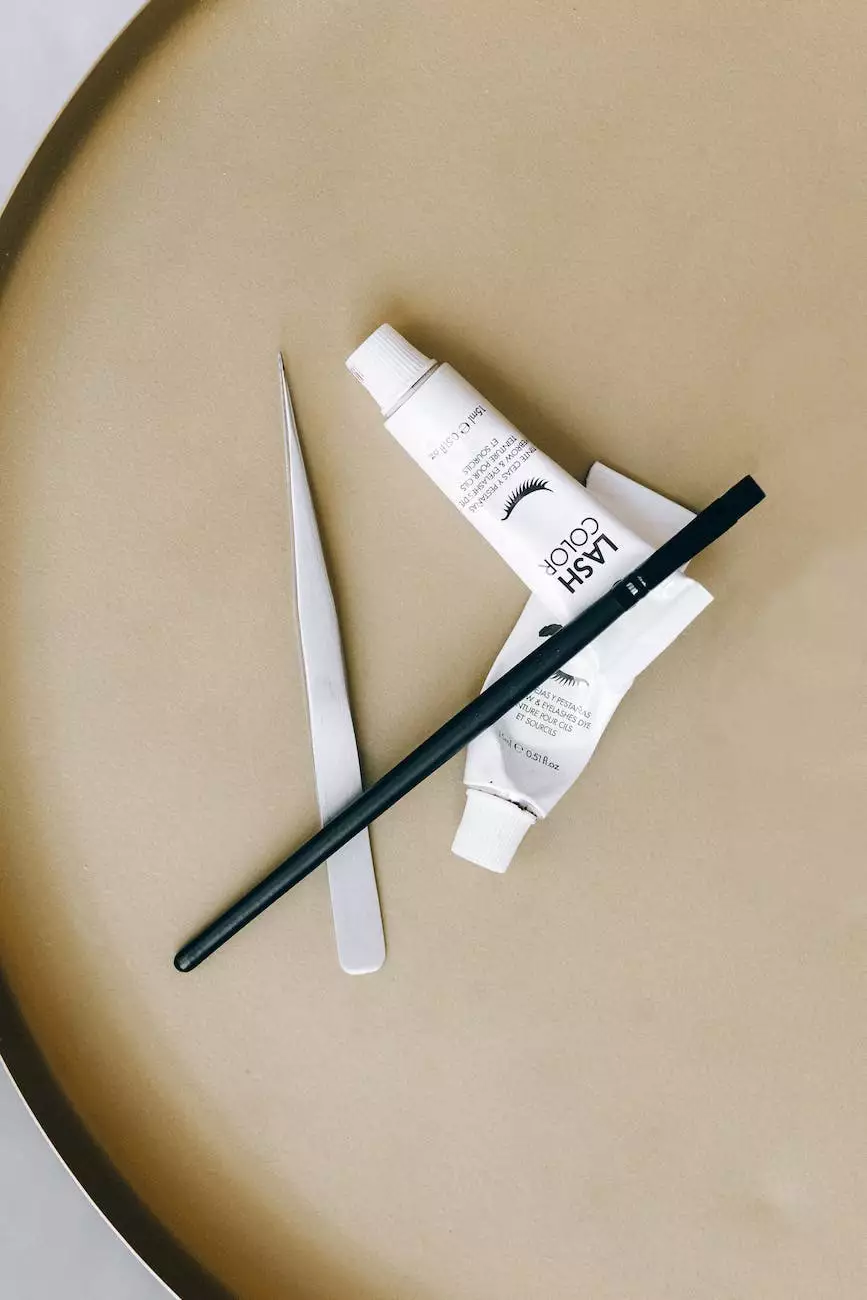 The Perfect Lash Adhesive for a Lasting Hold
Enhance your natural beauty with Max Out Lash Adhesive, the ultimate eyelash glue developed by Vals Beauty Ink. Our adhesive is specifically designed to provide a long-lasting and secure hold for your lashes, ensuring they stay in place all day.
Unleash Your Lash Potential
At Vals Beauty Ink, we understand the importance of flawless lashes. Your eyes are the window to your soul and deserve to be adorned with gorgeous, voluminous lashes. Max Out Lash Adhesive is the answer to achieving a stunning lash look.
The Science Behind Max Out Lash Adhesive
Our team of experts at Vals Beauty Ink has meticulously crafted the Max Out Lash Adhesive formula to guarantee the best results. With advanced adhesion technology, this adhesive dries quickly upon application, allowing you to achieve the perfect lash look in no time.
Long-Lasting and Durable
Max Out Lash Adhesive is designed to withstand various activities and conditions without compromising the hold. Whether you're attending a special event, hitting the gym, or facing the humidity of a hot summer's day, our lash adhesive will keep your lashes intact.
Eyelash Friendly Formula
Understanding the sensitivity of the eye area, we at Vals Beauty Ink have formulated Max Out Lash Adhesive to be gentle and safe for your natural lashes. Our adhesive is latex-free and suitable for even the most sensitive eyes, ensuring a comfortable experience without irritation.
How to Apply Max Out Lash Adhesive
For optimal results, follow these simple steps to apply Max Out Lash Adhesive:
Cleanse your eyelids to remove any oils or makeup residue.
Gently remove the lashes from their packaging and measure them against your lash line.
Trim any excess length from the outer corners if necessary.
Apply a thin line of Max Out Lash Adhesive along the lash band.
Allow the adhesive to dry for a few seconds until tacky.
Using tweezers or your fingers, carefully place the lashes as close to your natural lash line as possible.
Press down gently to secure the lashes in place.
Repeat the process for the other eye.
Browse Our Lifestyle Collection
At Vals Beauty Ink, we believe in enhancing your beauty routine with exceptional products. Explore our diverse range of lifestyle products designed to complement your eyelash adhesive and complete your beauty look.
Quality Beauty Products for Every Occasion
Discover a selection of high-quality makeup, skincare, and beauty accessories that cater to your individual needs. From luxurious foundations to nourishing serums, we have everything you need to look and feel your best.
Makeup Essentials
Choose from a wide range of cosmetic products, including primers, foundations, concealers, eyeshadows, lipsticks, and more. Our collection features renowned brands and innovative formulas that deliver exceptional results.
Skincare Must-Haves
Pamper your skin with our carefully curated skincare range, consisting of cleansers, toners, moisturizers, face masks, and serums. Achieve a radiant complexion and maintain a healthy, glowing skin with our nourishing products.
Beauty Accessories
Complete your beauty routine with our selection of brushes, sponges, tweezers, and lash applicators. These essential tools ensure effortless and precise application, giving you a professional finish every time.
Shop with Confidence at Vals Beauty Ink
When you choose Vals Beauty Ink, you can trust that you are investing in high-quality products. We are committed to providing exceptional customer service and ensuring your shopping experience is seamless and enjoyable.
Secure Online Shopping
Shop with peace of mind knowing that our website is equipped with the latest security measures, guaranteeing the safety of your personal information. Our checkout process is straightforward and user-friendly, making it easy for you to get the products you love.
Fast and Reliable Shipping
We understand the excitement of receiving your new beauty products promptly. That's why we offer fast and reliable shipping options, ensuring your order reaches your doorstep in no time.
Satisfaction Guarantee
We take pride in our products and want you to be completely satisfied with your purchase. If for any reason you're not happy with your order, our dedicated customer support team is here to assist you and ensure your concerns are addressed.
Unlock Your Beauty Potential with Max Out Lash Adhesive
Don't let your lashes go unnoticed. Maximize their impact and complete your beauty look with Max Out Lash Adhesive. Trust Vals Beauty Ink to deliver the perfect blend of quality, performance, and style.
© 2022 Vals Beauty Ink. All rights reserved. | Category: Lifestyle