About our Cosmetic Tattoos
Apr 29, 2020
About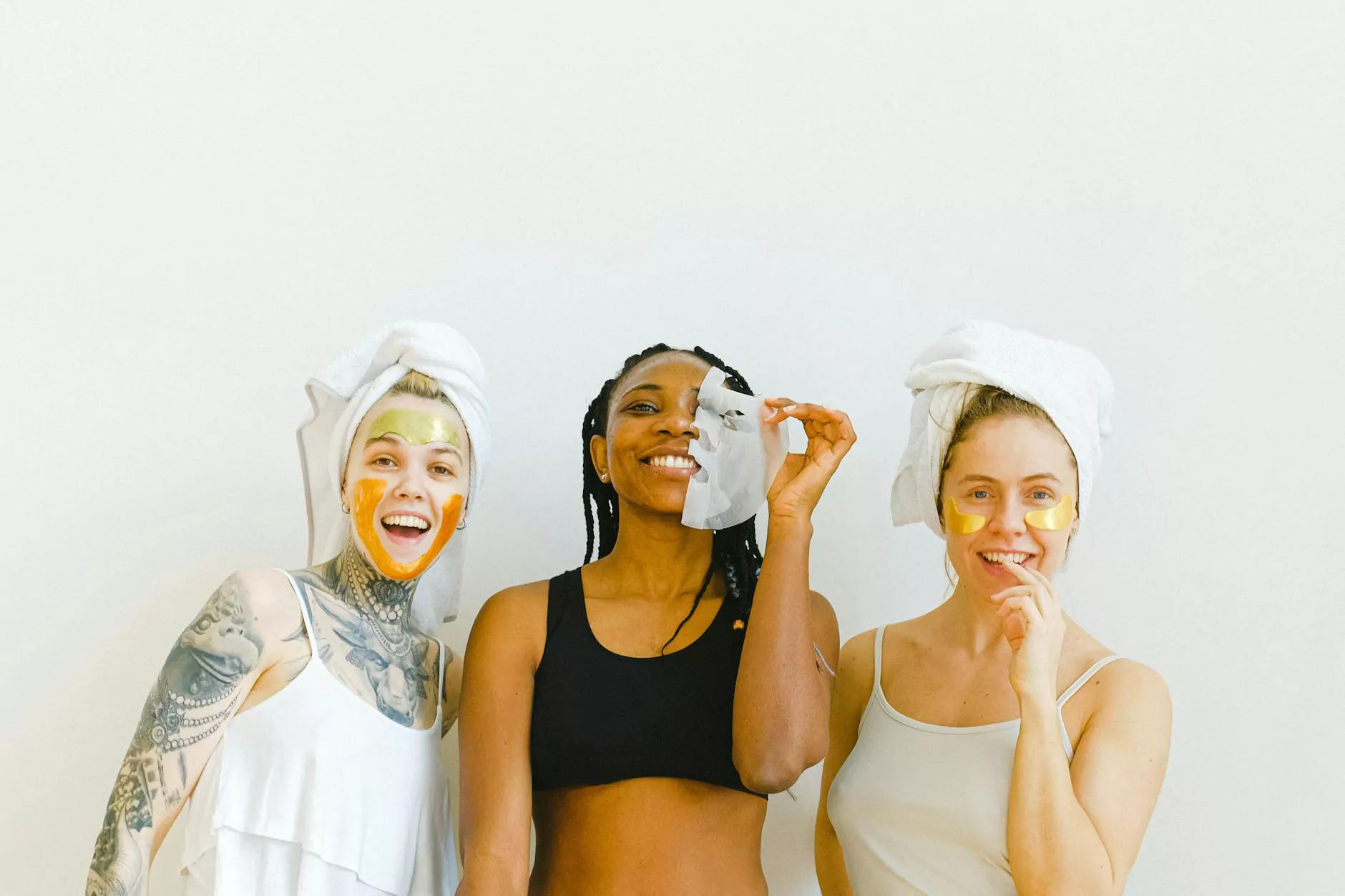 Who We Are
Welcome to Vals Beauty Ink, your go-to destination for professional cosmetic tattoo services. We specialize in enhancing your natural beauty through our meticulous and high-quality procedures. With a focus on precision and artistic skill, our team of experienced artists is dedicated to providing you with outstanding results that exceed your expectations.
Why Choose Vals Beauty Ink
At Vals Beauty Ink, we understand that your appearance plays a pivotal role in your overall self-confidence. That's why we prioritize customer satisfaction and consistently strive to deliver exceptional services tailored to your unique needs. When you choose us, you can expect:
Highly skilled and certified artists: Our team consists of trained professionals who possess extensive knowledge and expertise in cosmetic tattooing techniques. Rest assured, you are in safe hands.
State-of-the-art facilities: We utilize advanced technology and maintain a clean, sterile environment to ensure your safety and comfort throughout the entire process.
Customized solutions: We believe in understanding your specific requirements and desired outcomes. We take the time to listen to your concerns, answer your questions, and work collaboratively to achieve the look you envision.
Premium quality products: Vals Beauty Ink only uses top-of-the-line pigments and tools that are safe, long-lasting, and designed to enhance your natural features.
Extensive range of services: Whether you're looking for eyebrow microblading, lip blush, or areola reconstruction, we offer a wide array of cosmetic tattoo solutions to cater to all your beauty needs.
Our Approach to Cosmetic Tattoos
At Vals Beauty Ink, we take a personalized approach to each client's cosmetic tattoo journey. We believe in enhancing your natural beauty while maintaining a subtle and realistic result. Our artists carefully analyze your facial features, skin tone, and personal style to create a design that is uniquely suited to your individuality. With our attention to detail, you can confidently embrace your new and improved appearance.
The Procedure
The cosmetic tattoo procedure at Vals Beauty Ink is a combination of art and science, tailored specifically to ensure a safe and pleasant experience. Here's what you can expect from our process:
Consultation: We begin with an in-depth consultation where we listen to your goals, discuss the procedure, and address any concerns you may have. This step allows us to understand your wishes and ensure that it aligns with the recommended treatment.
Design and customization: Our skilled artists use their expertise to create a design that complements your facial structure and desired outcome. We consider factors such as symmetry, balance, and proportion to achieve the most flattering results.
Pain management: Your comfort is our priority. We utilize various numbing techniques to minimize any potential discomfort during the procedure.
The procedure: Using sterile tools and high-quality pigments, we precisely implant the pigment into your skin, ensuring meticulous attention to detail for a natural and long-lasting result. Our artists maintain strict sanitation practices throughout the entire process.
Aftercare and maintenance: We provide you with detailed aftercare instructions to ensure proper healing. Additionally, we encourage you to schedule follow-up appointments for touch-ups and maintenance as needed, ensuring your cosmetic tattoo remains fresh and vibrant.
Benefits of Cosmetic Tattoos
Cosmetic tattoos offer numerous advantages that can positively impact your lifestyle. Some of the key benefits include:
Time-saving: Wake up every morning with perfectly shaped eyebrows or a defined lip color, eliminating the need for daily makeup application.
Enhanced confidence: Achieve a more youthful and polished appearance, bolstering your self-esteem and allowing you to confidently face any situation.
Solution for hair loss: Say goodbye to sparse eyebrows or thinning hairlines. Our cosmetic tattoo techniques can restore the appearance of lost hair, creating a more natural and fuller look.
Sweat-proof and smudge-proof: Enjoy long-lasting results that are not affected by sweat, water, or daily activities, ensuring your look stays intact throughout the day.
Freedom from makeup: If you're someone who prefers a more natural look or has sensitive skin prone to makeup irritation, cosmetic tattoos are the perfect solution for minimal daily maintenance.
Contact Vals Beauty Ink Today
Are you ready to enhance your natural beauty with our exceptional cosmetic tattoos? With Vals Beauty Ink, you can trust in our expertise and artistic talent to deliver results that will leave you feeling confident and beautiful. Contact us today to schedule a consultation and take the first step towards your transformative beauty journey.
Note: While we strive to provide accurate and up-to-date information, please consult with our professionals for the most precise guidance regarding your unique cosmetic tattoo needs.