Different Nail Shapes Manicure Sebastopol
May 26, 2023
Academy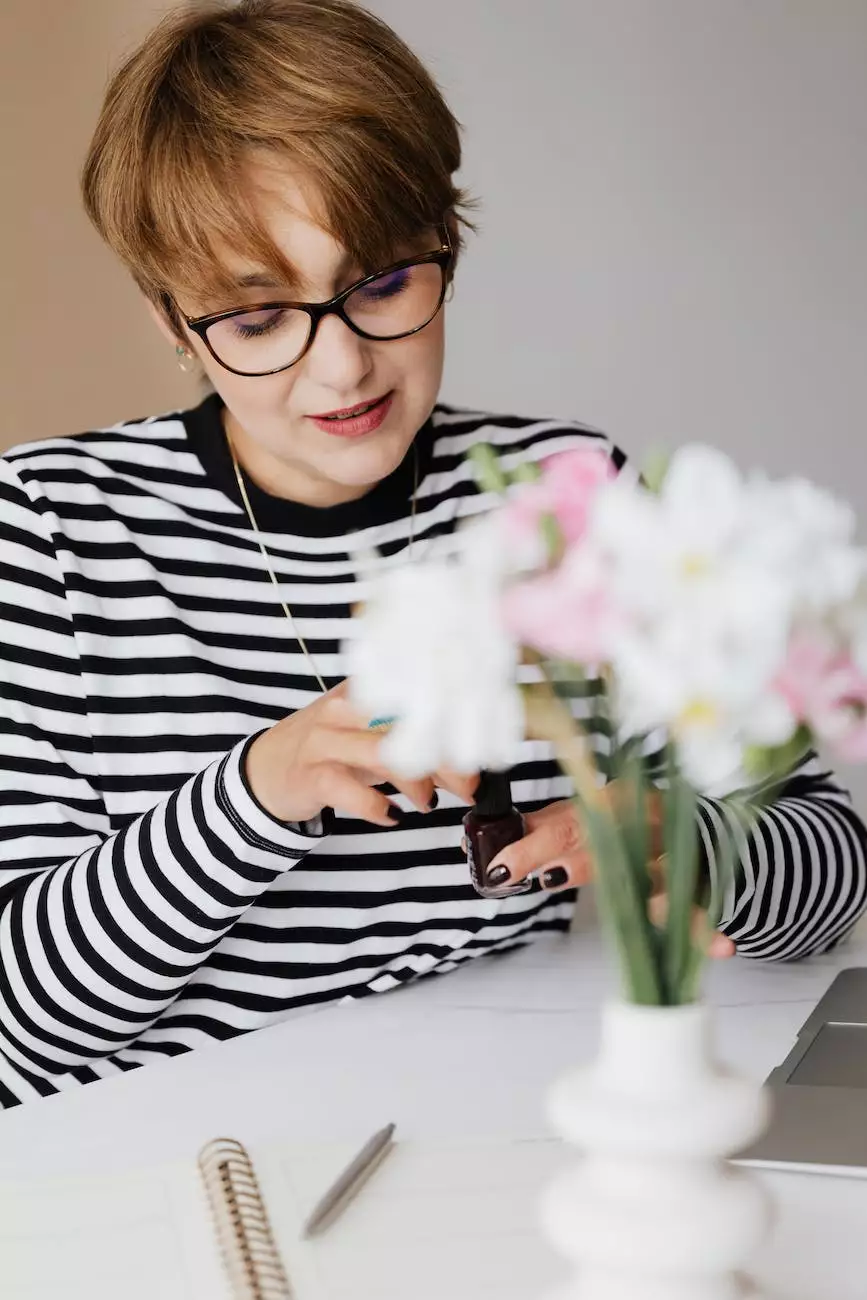 Introduction
Welcome to Vals Beauty Ink, your go-to destination for all your nail care needs in Sebastopol. In this comprehensive guide, we will explore different nail shapes and help you find the perfect manicure style that suits your preferences and personality.
Understanding Nail Shapes
When it comes to nail shapes, there are numerous options available, each offering a unique look. Let's dive into the details of some popular nail shapes:
1. Oval Nails
Oval nails are a classic choice, providing an elegant and feminine appearance. This shape features gently rounded edges and a slightly elongated structure, resembling the shape of an egg. Oval nails are known for their durability and versatility, making them suitable for various nail art designs and polish colors.
2. Square Nails
Square nails offer a clean and modern look with straight, well-defined edges. This nail shape is ideal for individuals with long and narrow nail beds. Square nails exude confidence and can be customized with different nail art patterns, giving you endless options to express your creativity.
3. Almond Nails
Almond-shaped nails are trendy and stylish, resembling the silhouette of an almond. They are narrower at the sides and have a rounded tip, creating a visually appealing shape that elongates your fingers. Almond nails are versatile and work well with various nail treatments, such as gel or acrylic extensions.
4. Stiletto Nails
If you're looking to make a bold statement, stiletto nails are the way to go. This daring nail shape features a pointed tip, giving the illusion of sharp, fierce claws. Stiletto nails require length and are achieved through extensions or sculpting techniques. They provide ample space for intricate designs and vibrant colors, perfect for those who love to stand out.
5. Coffin Nails
Coffin nails, also known as ballerina nails, blend the elegance of oval nails with a squared-off tip. This shape creates a slim and sleek appearance, providing a confident and glamorous look. Coffin nails are a favorite among celebrities and fashion-forward individuals, as they offer a balance between sophistication and edge.
Choosing the Right Nail Shape
Now that you have a better understanding of various nail shapes, it's time to choose the perfect one for your next manicure at Vals Beauty Ink. Here are some factors to consider:
1. Nail Bed Shape
Your natural nail bed shape plays a crucial role in determining which nail shape suits you best. For example, if you have wide nail beds, almond or coffin nails can help create an elongated appearance. If you have narrow nail beds, square nails can complement your fingers.
2. Lifestyle and Daily Activities
Consider your lifestyle and daily activities when deciding on a nail shape. Almond or oval nails are generally more practical for those with an active lifestyle, as they are less likely to break or snag. Stiletto or coffin nails require more maintenance and can be more suitable for special occasions.
3. Personal Style
Your personal style and preferences should also guide your decision. If you prefer a chic and edgy look, stiletto or square nails may be perfect for you. If you prefer a classic and timeless look, oval or almond nails will suit you well.
The Professional Touch at Vals Beauty Ink
At Vals Beauty Ink, we understand that choosing the right nail shape is crucial for your overall satisfaction with your manicure. Our experienced nail technicians are skilled in creating beautiful nail designs across various shapes. You can trust our expertise and attention to detail to exceed your expectations.
Conclusion
Now that you're familiar with different nail shapes, it's time to book your next appointment at Vals Beauty Ink in Sebastopol. Experience the highest level of professionalism and artistry as we help you achieve the perfect nail shape that will leave you feeling confident and beautiful.