Permanent Cosmetic Training Course
May 7, 2019
Academy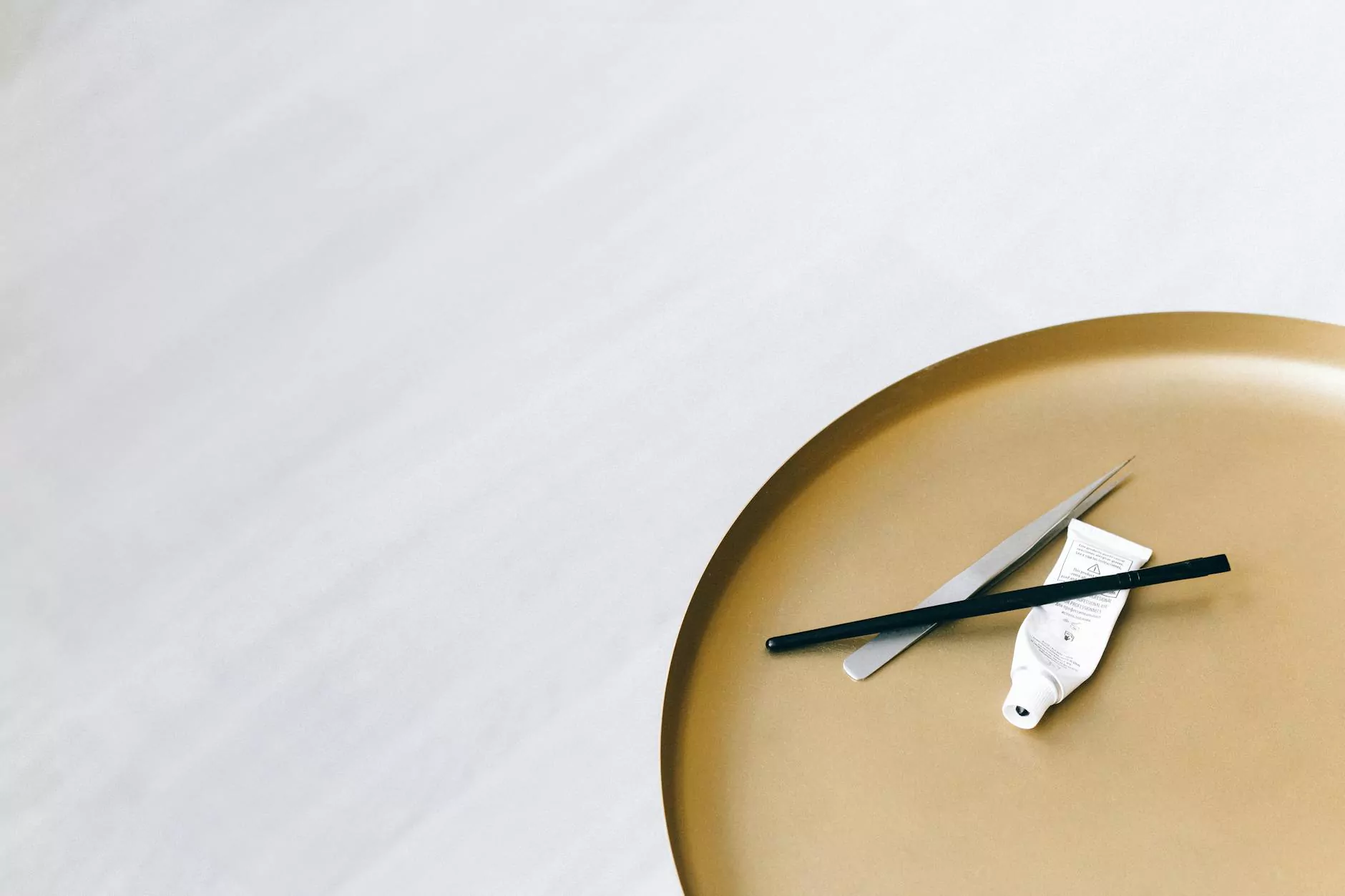 Welcome to the Permanent Cosmetic Training Course offered by Vals Beauty Ink. Whether you are a beginner looking to enter the field of permanent cosmetics or an experienced professional seeking to enhance your skills, our comprehensive training program is designed to equip you with the knowledge and practical expertise needed to excel in this industry.
The Benefits of Our Training Course
At Vals Beauty Ink, we understand the importance of quality education for achieving professional success. Our training course stands out from the competition in several ways:
Expert Instructors: Our course is taught by highly skilled and experienced professionals in the field of permanent cosmetics. They have a wealth of knowledge to share and provide comprehensive guidance throughout the training.
Comprehensive Curriculum: Our training program covers all essential aspects of permanent cosmetics, including an introduction to the industry, understanding pigments, application techniques, safety protocols, client consultation, and aftercare.
Hands-On Practice: We believe in learning by doing. Our course includes ample opportunities for hands-on practice, ensuring that you gain the necessary skills and confidence to perform various permanent cosmetic procedures.
Small Class Sizes: To maximize individual attention and personalized instruction, we maintain small class sizes. This allows our instructors to provide individualized feedback and address any specific questions or concerns.
Business Guidance: In addition to technical training, we offer insights on how to start and grow a successful permanent cosmetics business. Our instructors share their expertise on topics such as marketing, client retention, and building a strong professional reputation.
Course Curriculum
Our Permanent Cosmetic Training Course comprises a comprehensive curriculum that covers both theoretical knowledge and practical application. Here are some of the key topics covered:
1. Introduction to Permanent Cosmetics
Gain a solid understanding of what permanent cosmetics entails, its history, and its increasing popularity in the beauty industry.
2. Skin Anatomy and Pigments
Delve into the anatomy of the skin, including its structure and characteristics relevant to permanent cosmetics. Learn about different pigments and their color variations, ensuring optimal results for different skin tones and client preferences.
3. Equipment and Tools
Discover the various tools and equipment used in permanent cosmetic procedures. Understand their functionality and importance in achieving precise and safe results.
4. Application Techniques
Master various application techniques, including microblading, micropigmentation, and shading. Learn how to create natural-looking results, enhance facial features, and address client-specific needs.
5. Health and Safety
Understand the critical aspects of maintaining a clean and safe working environment. Learn about infection control protocols, skin disinfection, and sterile techniques to prioritize client safety.
6. Client Consultation and Consent
Develop effective communication skills to consult with clients, understand their needs, and manage their expectations. Learn the importance of obtaining informed consent and conducting thorough pre-procedure assessments.
7. Aftercare and Maintenance
Gain insights into post-procedure care, including proper healing techniques, long-term maintenance procedures, and advising clients on avoiding potential complications.
Who Can Benefit from This Course?
Our Permanent Cosmetic Training Course is suitable for individuals from various backgrounds:
Beauty professionals wanting to expand their skill set
Estheticians and skin care specialists
Makeup artists looking to specialize in permanent cosmetics
Anyone interested in starting a career in the permanent cosmetics industry
Regardless of your background, our course welcomes enthusiasts who are passionate about permanent cosmetics and are dedicated to providing excellent services to clients.
Enroll in Our Permanent Cosmetic Training Course Today
If you are ready to take the next step in your career by gaining expert knowledge and practical skills in the field of permanent cosmetics, Vals Beauty Ink's Permanent Cosmetic Training Course is the ideal choice. Our exceptional training program and experienced instructors ensure an outstanding learning experience. Don't miss this opportunity to unlock your potential and enter the exciting world of permanent cosmetics.
Visit our Permanent Cosmetic Training Course page to learn more and enroll in our upcoming classes. Take the first step towards an exciting and rewarding career today!