Amethyst - Gentle Exfoliating Scrub - Aesthetics Tattoo Studio
Apr 11, 2018
Products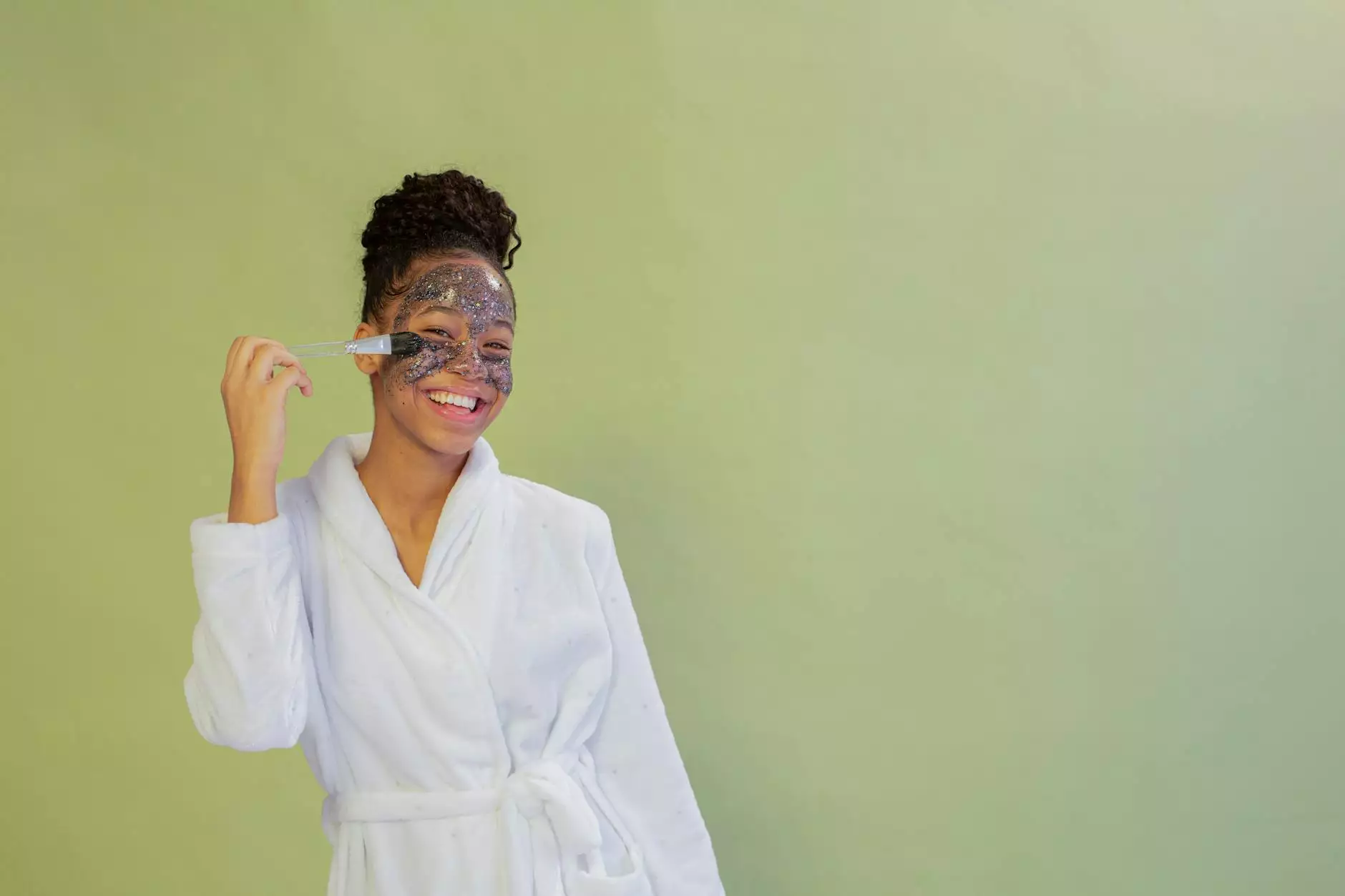 Revitalize Your Skin with the Amethyst Gentle Exfoliating Scrub
Welcome to Vals Beauty Ink, your trusted destination for high-end skincare products. We are excited to introduce you to our premium collection, and specifically, our Amethyst Gentle Exfoliating Scrub. Made with the finest ingredients and expertly formulated, this gentle exfoliator is designed to rejuvenate your skin, leaving it looking smoother, brighter, and more youthful.
The Benefits of Exfoliation
Exfoliation is an essential step in any skincare routine. It involves removing dead skin cells that accumulate on the surface of the skin, enabling fresh and healthier skin cells to emerge. Regular exfoliation can help address various skin concerns, including dullness, uneven texture, clogged pores, and even minor discoloration. By incorporating the Amethyst Gentle Exfoliating Scrub into your regimen, you can unlock a multitude of benefits for your skin.
Key Ingredients
Our Amethyst Gentle Exfoliating Scrub harnesses the power of natural ingredients to deliver remarkable results. Let's take a closer look at some of the key components:
Amethyst Crystal Powder
Amethyst crystals are not only stunning gemstones but also possess properties that can benefit the skin. Ground into a fine powder, amethyst crystals gently polish the skin, helping to remove impurities and reveal a smoother, more radiant complexion.
Jojoba Beads
Jojoba beads are small spherical particles made from natural waxes. They provide gentle yet effective physical exfoliation, sloughing away dead skin cells and encouraging cell turnover. Jojoba beads are non-abrasive and well-tolerated by most skin types.
Aloe Vera Extract
Aloe vera extract is known for its soothing and hydrating properties. It helps calm irritated skin, moisturizes, and promotes healing. In the Amethyst Gentle Exfoliating Scrub, it works in harmony with the exfoliating agents, leaving your skin feeling refreshed and revitalized.
How to Use
Getting the most out of your Amethyst Gentle Exfoliating Scrub is easy. Follow these simple steps:
Start with clean, damp skin.
Apply a small amount of the scrub to your fingertips.
Gently massage the scrub onto your face and neck in circular motions, avoiding the delicate eye area.
Rinse thoroughly with lukewarm water.
Pat dry and follow with your favorite moisturizer.
Why Choose Vals Beauty Ink
At Vals Beauty Ink, we are committed to providing exceptional skincare products that are not only effective but also nourishing for your skin. Our Amethyst Gentle Exfoliating Scrub is meticulously crafted, free from harsh chemicals, and suitable for all skin types. We prioritize quality, ensuring that every jar meets the highest standards.
Unlock Your Skin's Radiance
Unleash the power of the Amethyst Gentle Exfoliating Scrub and reveal healthier, more radiant skin. Incorporate this gentle exfoliator into your skincare routine to experience the transformative benefits it offers. Shop now and discover why Vals Beauty Ink is trusted by individuals seeking the best in high-end skincare.
The Lifestyle Collection at Vals Beauty Ink
Vals Beauty Ink offers a diverse range of lifestyle products designed to enhance your well-being. Explore our carefully curated collection of luxurious skincare items, beauty tools, and wellness essentials. We are passionate about helping you look and feel your best, inside and out.
Shop the Amethyst Gentle Exfoliating Scrub Today
Don't wait to experience the incredible benefits of the Amethyst Gentle Exfoliating Scrub. Visit our website and add this must-have product to your skincare routine. Unlock the secrets to radiant, revitalized skin with Vals Beauty Ink.