CLEAR QUARTZ - 3 PIECE SET
Dec 15, 2019
Products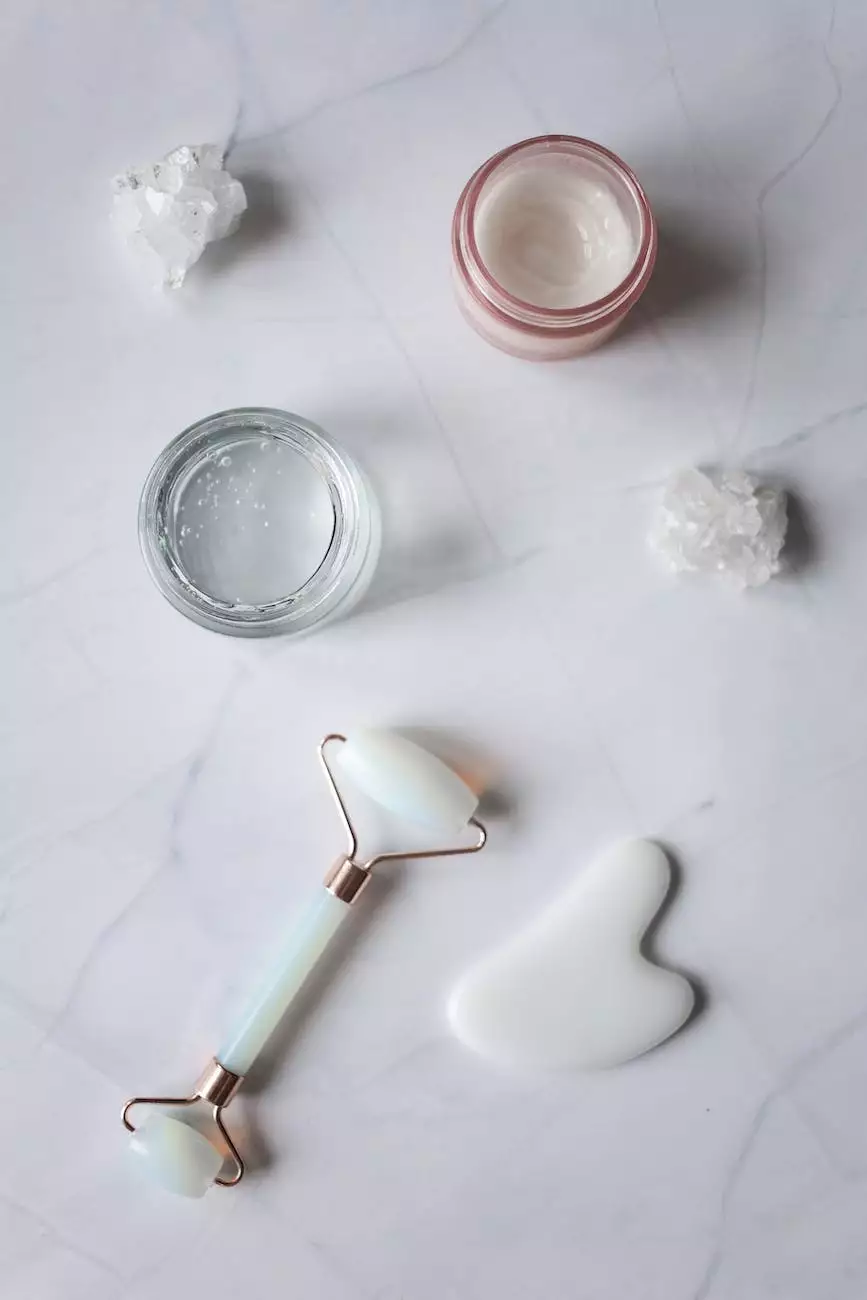 Experience the Magic of Clear Quartz Crystals
Welcome to Vals Beauty Ink, your ultimate destination for all things related to crystals and crystal healing. In the realm of lifestyle products, we proudly present our magnificent CLEAR QUARTZ - 3 PIECE SET. In this comprehensive guide, we will explore the fascinating world of clear quartz crystals, their benefits, and how this exquisite set can transform your life.
What is Clear Quartz?
Clear Quartz is a remarkable crystal that derives its beauty from its pristine transparency. Often referred to as the "Master Healer," clear quartz is revered for its ability to amplify positive energy, cleanse negative energies, and bring balance to one's body, mind, and soul. Its unique composition and high vibration attract those seeking spiritual growth, emotional healing, and enhanced well-being.
The Power of Crystal Healing
For centuries, individuals have turned to crystal healing as a holistic approach to promoting wellness and balancing energies. Clear quartz crystals are believed to possess immense healing properties, making them a popular choice among crystal enthusiasts and spiritual seekers.
The Benefits of Using Clear Quartz Crystals
The CLEAR QUARTZ - 3 PIECE SET from Vals Beauty Ink offers you the opportunity to tap into the incredible benefits that clear quartz crystals have to offer. Let's dive into the various advantages:
1. Amplifies Positive Energy
Clear quartz has the remarkable ability to amplify positive energy while dispelling negativity. By wearing or placing clear quartz crystals throughout your environment, you can create an uplifting and energizing atmosphere that supports your overall well-being.
2. Enhances Clarity and Focus
Known as the "Stone of Clarity," clear quartz can enhance mental clarity, concentration, and focus. It provides a clear pathway for thoughts and intentions, allowing you to make better decisions and manifest your goals with ease.
3. Balances and Aligns Energies
Clear quartz crystals have a harmonizing effect on the body's energy systems. They work to restore balance, align chakras, and promote overall vitality. By incorporating clear quartz into your daily routine, you can experience a sense of equilibrium and harmony.
4. Aids in Meditation and Spiritual Growth
Clear quartz is highly regarded as a powerful tool for meditation and spiritual awakening. Its purifying properties allow for a deeper connection with oneself and the divine. Meditating with clear quartz can enhance your intuition, increase self-awareness, and support your spiritual journey.
The CLEAR QUARTZ - 3 PIECE SET
Our CLEAR QUARTZ - 3 PIECE SET consists of three hand-selected, high-quality clear quartz crystals that are carefully sourced and curated. Each crystal in this set is unique, possessing distinct energy and characteristics.
1. Clear Quartz Point
The clear quartz point is known for its ability to direct and focus energy. Use this powerful crystal as a centerpiece during meditation or place it in areas of your home that require energetic cleansing and purification.
2. Clear Quartz Wand
The clear quartz wand is perfect for energy healing and chakra balancing. Its smooth surface makes it ideal for directing energy during Reiki sessions, massages, or personal energy work. This versatile crystal tool is a must-have for any crystal enthusiast.
3. Clear Quartz Sphere
The clear quartz sphere emanates a gentle yet potent energy that radiates in all directions. Its spherical shape symbolizes unity and completeness. Place it in your sacred space or hold it during meditation to invite harmony, clarity, and spiritual growth.
Elevate Your Lifestyle with the CLEAR QUARTZ - 3 PIECE SET
At Vals Beauty Ink, we believe in bringing positive transformations to your lifestyle. Our CLEAR QUARTZ - 3 PIECE SET is more than just a crystal collection; it's a gateway to a world of holistic healing, wellness, and spiritual awakening. Shop now and embrace the profound energy and beauty of clear quartz crystals.
Conclusion
Clear quartz crystals have long been revered for their incredible healing properties and transformative qualities. The CLEAR QUARTZ - 3 PIECE SET from Vals Beauty Ink allows you to harness the full potential of clear quartz in a convenient and aesthetically pleasing package.
Experience the magic of clear quartz and unlock the limitless possibilities it offers. Elevate your lifestyle, promote well-being, and embark on a journey of self-discovery with our exquisite CLEAR QUARTZ - 3 PIECE SET. Your path to holistic healing and personal growth starts here.