FURTHER FOOD CHOCOLATE COLLAGEN PEPTIDES POWDER
Dec 23, 2022
Products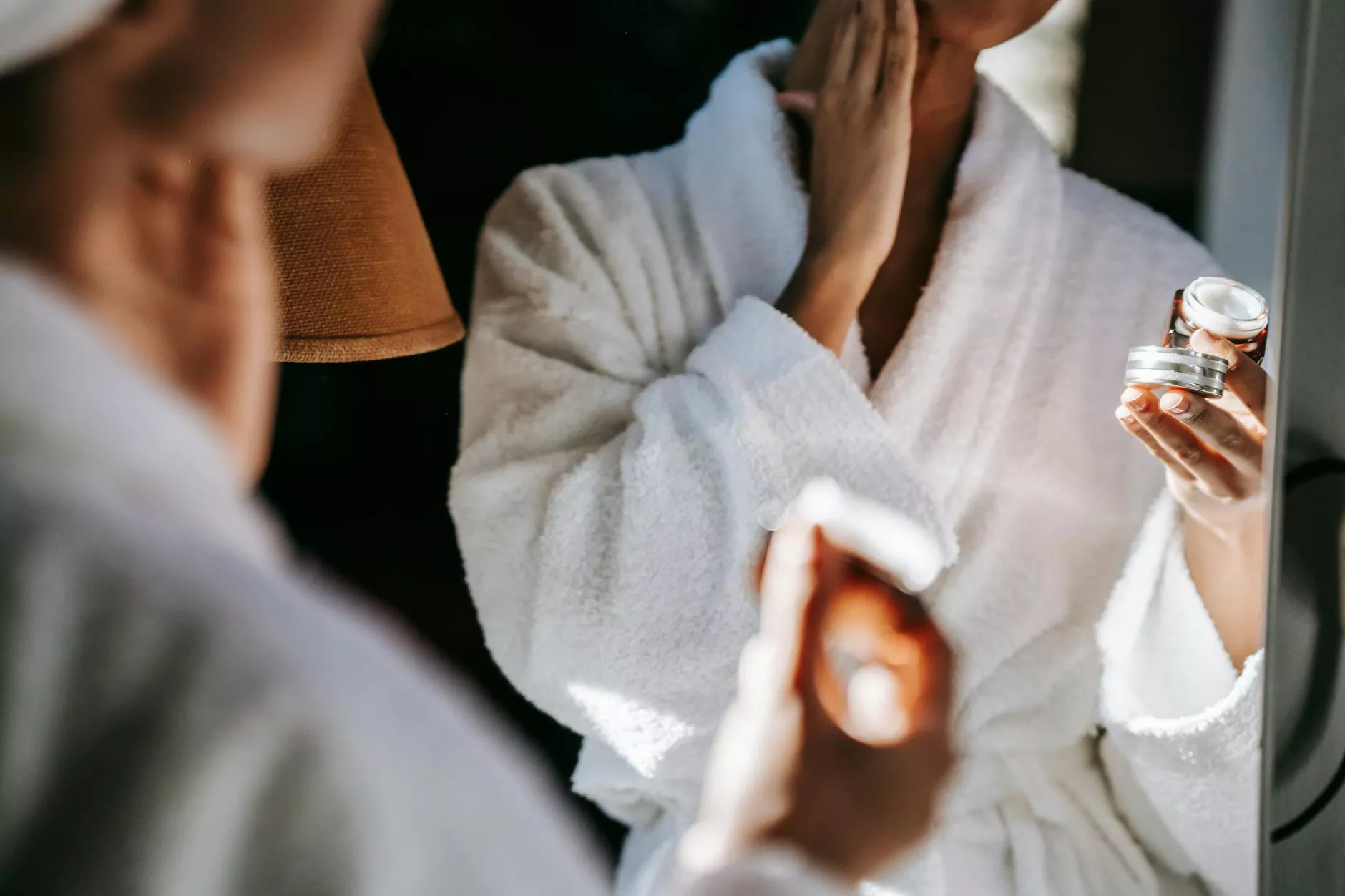 The Perfect Choice for a Healthy Lifestyle
Welcome to Vals Beauty Ink, your trusted source for premium beauty and wellness products. We are proud to introduce our Further Food Chocolate Collagen Peptides Powder, carefully curated to enhance your overall well-being. With a blend of delicious chocolate flavor and the incredible benefits of collagen, this product is designed to support a vibrant and youthful lifestyle.
What Sets Our Chocolate Collagen Peptides Powder Apart
When it comes to collagen supplements, quality matters. At Vals Beauty Ink, we believe in using only the finest ingredients to deliver exceptional results. Our Further Food Chocolate Collagen Peptides Powder is made from high-quality collagen sourced from grass-fed, pasture-raised cows. This ensures the purest form of collagen, free from additives, hormones, and antibiotics.
Our unique chocolate-flavored formula makes it easy to incorporate collagen into your daily routine. Whether you prefer stirring it into your morning coffee, adding it to your favorite smoothie, or mixing it with water as a refreshing collagen drink, our powder effortlessly blends to create a delicious and indulgent chocolate experience.
The Incredible Benefits of Collagen
Collagen is the most abundant protein in your body and is essential for maintaining healthy skin, hair, nails, and joints. As we age, our natural collagen levels decrease, leading to visible signs of aging such as wrinkles, sagging skin, and joint discomfort. By supplementing with collagen peptides, you can nourish your body from within and promote a youthful appearance.
Our chocolate collagen peptides offer a wide range of benefits:
Nourishes Skin: Collagen supports the structure of the skin, promoting elasticity and reducing the appearance of fine lines and wrinkles.
Strengthens Hair and Nails: By providing essential amino acids, collagen helps to strengthen and improve the health of hair and nails.
Supports Joint Health: Collagen helps to maintain the integrity of your joints, reducing discomfort and promoting flexibility and mobility.
Boosts Gut Health: Our collagen peptides are easily digestible and can support a healthy digestive system.
Enhances Muscle Recovery: Collagen is a vital component of tendons and ligaments, aiding in post-workout recovery and preventing exercise-related injuries.
Promotes Overall Well-being: Collagen peptides offer numerous benefits for your overall health, including supporting a healthy immune system and optimizing energy levels.
Detailed Product Information
Our Further Food Chocolate Collagen Peptides Powder is meticulously crafted to meet the highest standards.
Highly Bioavailable: Our carefully hydrolyzed collagen peptides ensure optimal absorption and utilization by the body.
Rich in Amino Acids: This premium formula contains a balanced profile of amino acids, including glycine, proline, and hydroxyproline, essential for collagen synthesis.
Easy to Use: Each container comes with a convenient scoop, making it simple to measure the perfect serving size.
Versatile: Our chocolate collagen peptides powder can be effortlessly incorporated into your favorite recipes, from smoothies and baked goods to hot beverages.
Third-Party Tested: We prioritize quality and safety. Our product undergoes rigorous third-party testing to ensure you receive the best collagen powder available.
Experience the Difference with Further Food Chocolate Collagen Peptides Powder
Are you ready to enhance your well-being and indulge in a delicious chocolate treat? Order your Further Food Chocolate Collagen Peptides Powder from Vals Beauty Ink today and experience the transformative power of collagen. Join thousands of satisfied customers who have unlocked their true beauty from within. Invest in your health and radiate with confidence!