Tattoo Removal Services at Vals Beauty Ink
Mar 5, 2021
Appointments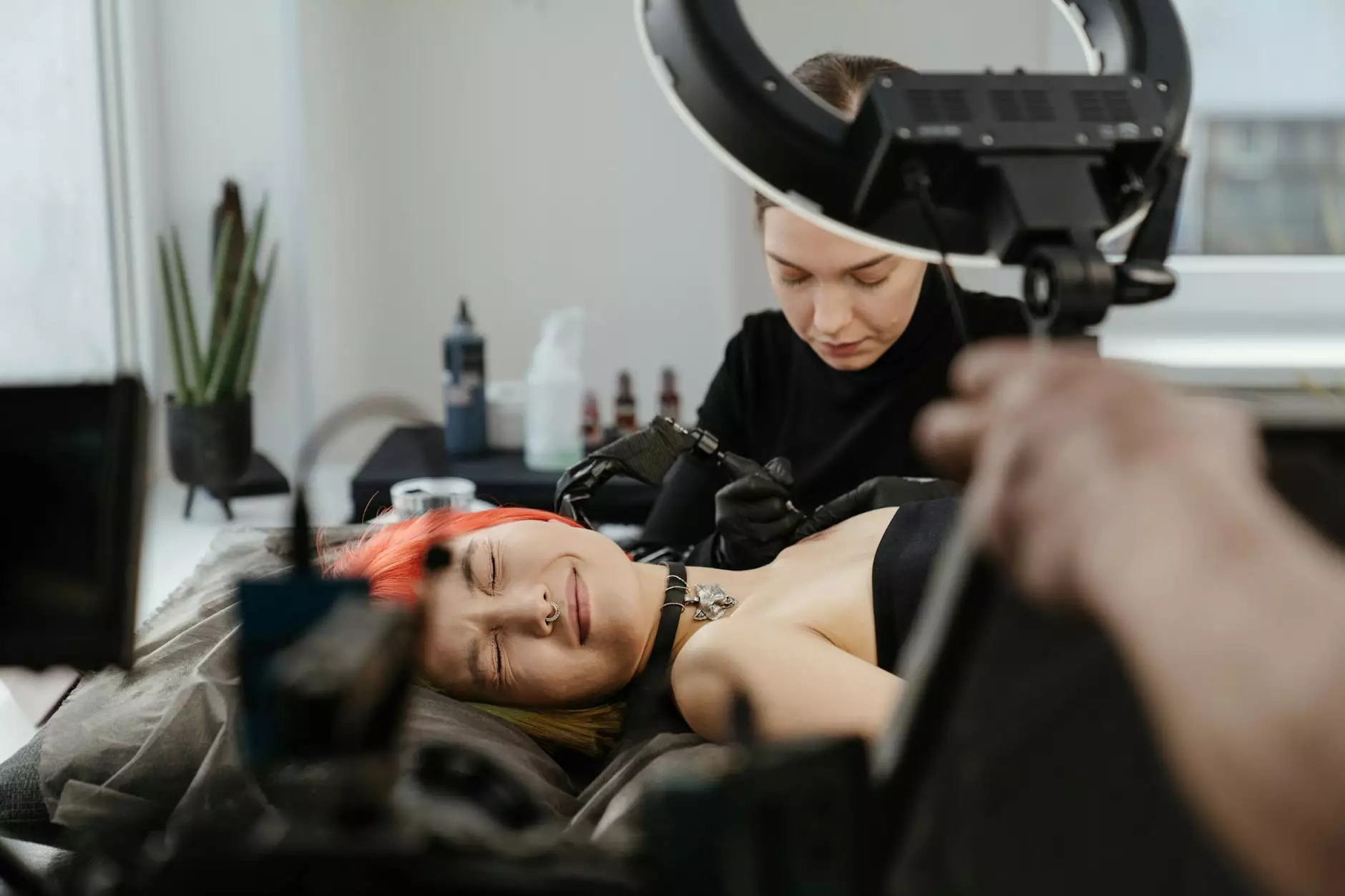 At Vals Beauty Ink, we understand that getting a tattoo is a personal choice. However, we also recognize that sometimes circumstances change, and you may find yourself wanting to remove or modify your tattoo. Our tattoo removal services are designed to provide you with a clean slate, giving you the freedom to start fresh.
The Tattoo Removal Process
Our tattoo removal procedure utilizes the latest technology and techniques to ensure safe and effective tattoo removal. Our skilled technicians are trained in the art of tattoo removal and will guide you through the entire process.
Why Choose Vals Beauty Ink for Tattoo Removal?
When it comes to tattoo removal, you deserve the best. Here's why Vals Beauty Ink stands out:
Expertise: Our technicians are highly skilled and experienced in tattoo removal procedures. They undergo extensive training to ensure the best possible outcomes for our clients.
State-of-the-Art Technology: We utilize cutting-edge tattoo removal technology to deliver superior results. Our advanced equipment ensures minimal discomfort and reduced risk of scarring.
Personalized Approach: We understand that every tattoo is unique, and so is every client. That's why we tailor our tattoo removal treatments to meet your individual needs, ensuring the best possible results.
Safe and Hygienic Environment: At Vals Beauty Ink, your safety is our top priority. We adhere to strict hygiene standards and use sterile equipment to minimize the risk of infection.
Comprehensive Aftercare: Our commitment to your satisfaction doesn't end with the procedure. We provide detailed aftercare instructions to promote proper healing and ensure the best possible outcome.
The Benefits of Tattoo Removal
Tattoo removal can offer numerous benefits, including:
Fresh Start: Whether you're looking to remove an unwanted tattoo or make room for a new design, tattoo removal can provide you with a clean canvas.
Improved Self-Confidence: If you have a tattoo that no longer represents who you are or hinders your self-esteem, removing it can boost your confidence and self-image.
Career Opportunities: In certain professional settings, visible tattoos may be a barrier. Tattoo removal can open up new career opportunities and help you present a polished image.
Smoother Skin: Tattoo removal can result in smoother skin texture and tone, eliminating any unwanted pigmentation or unevenness caused by the tattoo.
FAQs
How does tattoo removal work?
Tattoo removal works by breaking down the tattoo ink particles in the skin using laser energy. The laser breaks down the ink into tiny fragments, allowing your body's natural processes to gradually eliminate them.
Is tattoo removal painful?
While some clients may experience mild discomfort during the tattoo removal procedure, our advanced technology minimizes pain. We can also use topical numbing creams to further enhance your comfort.
How many sessions will I need?
The number of sessions required depends on various factors such as tattoo size, ink colors, and individual response to treatment. Our technicians will assess your tattoo and provide you with a personalized treatment plan.
Is tattoo removal safe?
Yes, tattoo removal is generally safe when performed by trained professionals using proper equipment and techniques. At Vals Beauty Ink, we prioritize your safety and follow strict protocols to minimize any potential risks.
Contact Us for a Tattoo Removal Consultation
If you're considering tattoo removal, don't hesitate to reach out to our team at Vals Beauty Ink. We offer comprehensive consultations to discuss your needs and provide personalized recommendations. Take the first step towards a clean slate today!