FAQ - Vals Beauty Ink
Jun 25, 2019
About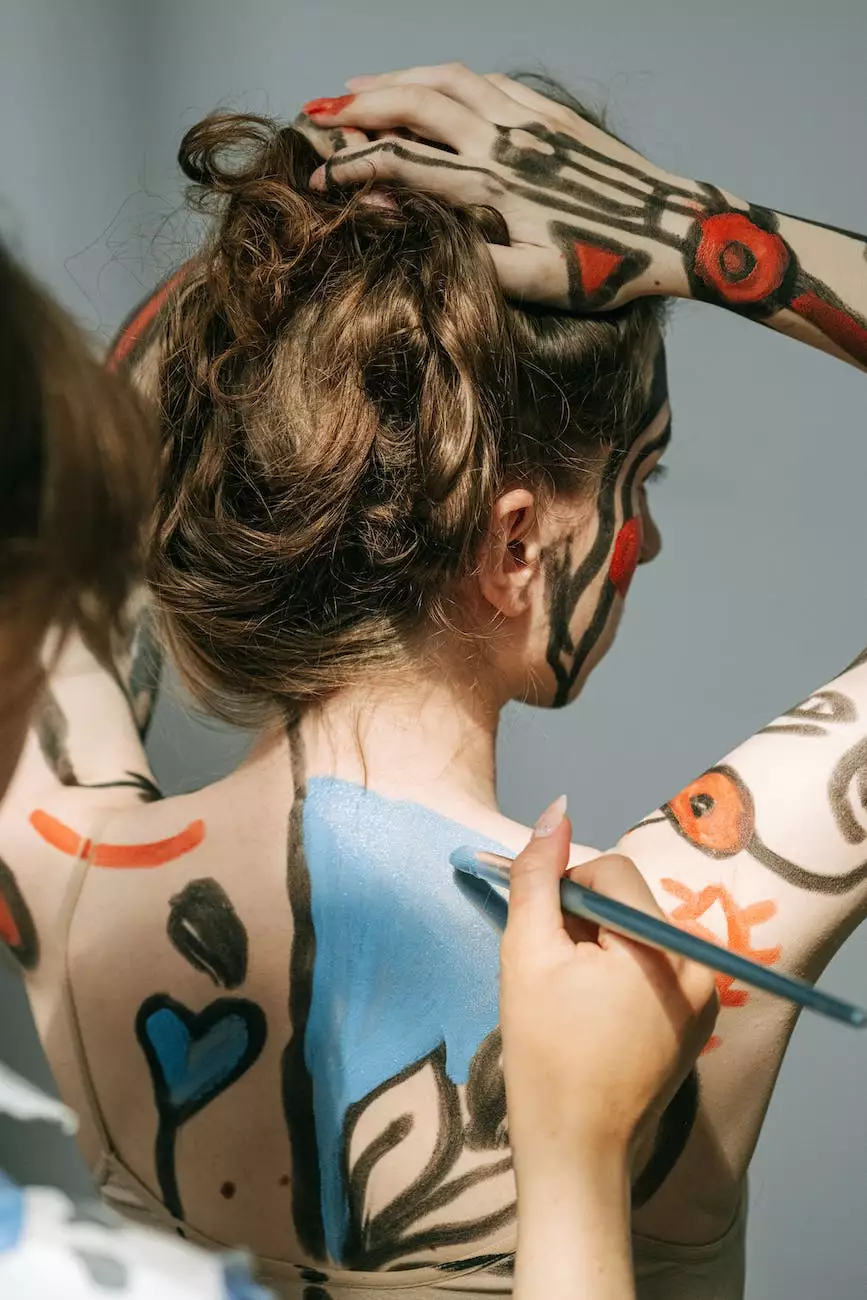 About Vals Beauty Ink
Welcome to Vals Beauty Ink, a premier lifestyle brand dedicated to helping you feel confident and beautiful. With our wide range of high-quality beauty products and expert tips, we aim to inspire and empower individuals in their beauty journeys.
Frequently Asked Questions
1. How do I choose the right beauty products?
Choosing the right beauty products can be overwhelming with the abundance of options available. At Vals Beauty Ink, we believe in personalized beauty solutions tailored to your unique needs. Our expert team has carefully curated a diverse selection of products that cater to various skin tones, types, and concerns. To identify the best products for you, we recommend:
Considering your skin type: Whether you have oily, dry, or combination skin, understanding your skin's specific needs can guide your product selection.
Evaluating your skin concerns: Identify any specific concerns such as acne, aging, or hyperpigmentation, and look for products formulated to address those issues.
Reading product descriptions and reviews: Gain insights from our detailed product descriptions and genuine customer reviews to make informed decisions.
Consulting with our beauty experts: Reach out to our knowledgeable team for personalized recommendations and advice.
2. How can I ensure the safety of your beauty products?
At Vals Beauty Ink, we prioritize your safety and well-being. All our products undergo rigorous testing and comply with industry regulations and standards. We strive to offer clean, cruelty-free, and ethically sourced options that deliver exceptional results without compromising your health.
3. Can you provide tips for a flawless makeup application?
Achieving a flawless makeup application is an art that requires practice and the right techniques. Here are some tips to help you enhance your makeup skills:
Prep your skin: Start with a clean and moisturized face to ensure a smooth canvas for makeup application.
Prime properly: Apply a makeup primer to minimize the appearance of pores and extend the wear of your foundation.
Blend foundation seamlessly: Use a damp beauty sponge or a brush to blend foundation for a natural finish.
Highlight and contour: Enhance your features by using highlighter to bring forward areas you want to emphasize and contouring products to add depth and dimension.
Accentuate your eyes: Experiment with different eyeshadow shades, eyeliner styles, and mascara techniques to create stunning eye looks.
Finish with a setting spray: Lock your makeup in place with a setting spray to ensure long-lasting wear.
4. How do I take care of my skin?
Caring for your skin is essential to maintain a healthy and radiant complexion. Here are some skincare tips:
Cleanse daily: Gently cleanse your face twice a day to remove impurities without stripping away natural oils.
Moisturize consistently: Hydrate your skin with a suitable moisturizer to maintain its moisture balance.
Protect from the sun: Apply broad-spectrum sunscreen with a high SPF to shield your skin from harmful UV rays.
Exfoliate regularly: Incorporate exfoliation into your routine to remove dead skin cells and promote cell turnover.
Eat a balanced diet: Ensure your diet includes fruits, vegetables, and antioxidants to nourish your skin from within.
Stay hydrated: Drink an adequate amount of water daily to keep your skin hydrated and supple.
5. What is your return policy?
At Vals Beauty Ink, we strive for complete customer satisfaction. If you are not completely satisfied with your purchase, you may return the unused and unopened products within 30 days of delivery for a full refund. Please refer to our detailed return policy for further instructions and eligibility criteria.
Contact Us
For more information or further assistance, please don't hesitate to contact our friendly customer support team. We are here to help!
As a leading lifestyle brand in the beauty industry, Vals Beauty Ink is dedicated to providing tailored solutions to individuals looking to enhance their natural beauty. With our extensive range of products and expert advice, we are committed to empowering our customers to feel confident and beautiful in their own skin.
With a carefully curated selection of products for different skin types, tones, and concerns, Vals Beauty Ink ensures that each customer finds the perfect beauty regimen to achieve their desired results. Our team of experts has carefully chosen brands that prioritize clean, cruelty-free formulations, so you can trust that you are using safe and ethical products.
At Vals Beauty Ink, we understand that choosing the right beauty products can be overwhelming. That's why we provide detailed product descriptions, genuine customer reviews, and personalized recommendations from our knowledgeable beauty experts. We believe in empowering our customers to make informed decisions and discover the beauty routine that works best for them.
In addition to our exceptional product range, we are committed to sharing valuable beauty insights and expertise. Our Flawless Makeup Tips section offers step-by-step tutorials, product recommendations, and insider tricks to help you nail your makeup look every time. Whether you're a makeup novice or a seasoned pro, our tips will take your skills to a whole new level.
At Vals Beauty Ink, we firmly believe that skincare is the foundation of any beauty routine. Our website features in-depth articles on skincare routines, targeted treatments, and tips for maintaining healthy, glowing skin. From cleansing and moisturizing to protecting your skin from the sun, we cover all aspects of skincare for every skin type.
Customer satisfaction is our top priority, which is why we offer a generous return policy. If you're not completely satisfied with your purchase, we accept returns within 30 days of delivery. Please review our return policy for detailed instructions on how to process your return.
For any further assistance or inquiries, our dedicated customer support team is available to provide the guidance and support you need. We value your feedback and are always striving to improve our products and services.
Thank you for choosing Vals Beauty Ink as your trusted partner on your beauty journey. We are excited to embark on this empowering experience with you!