Aftercare – Vals Beauty Ink
Nov 29, 2020
About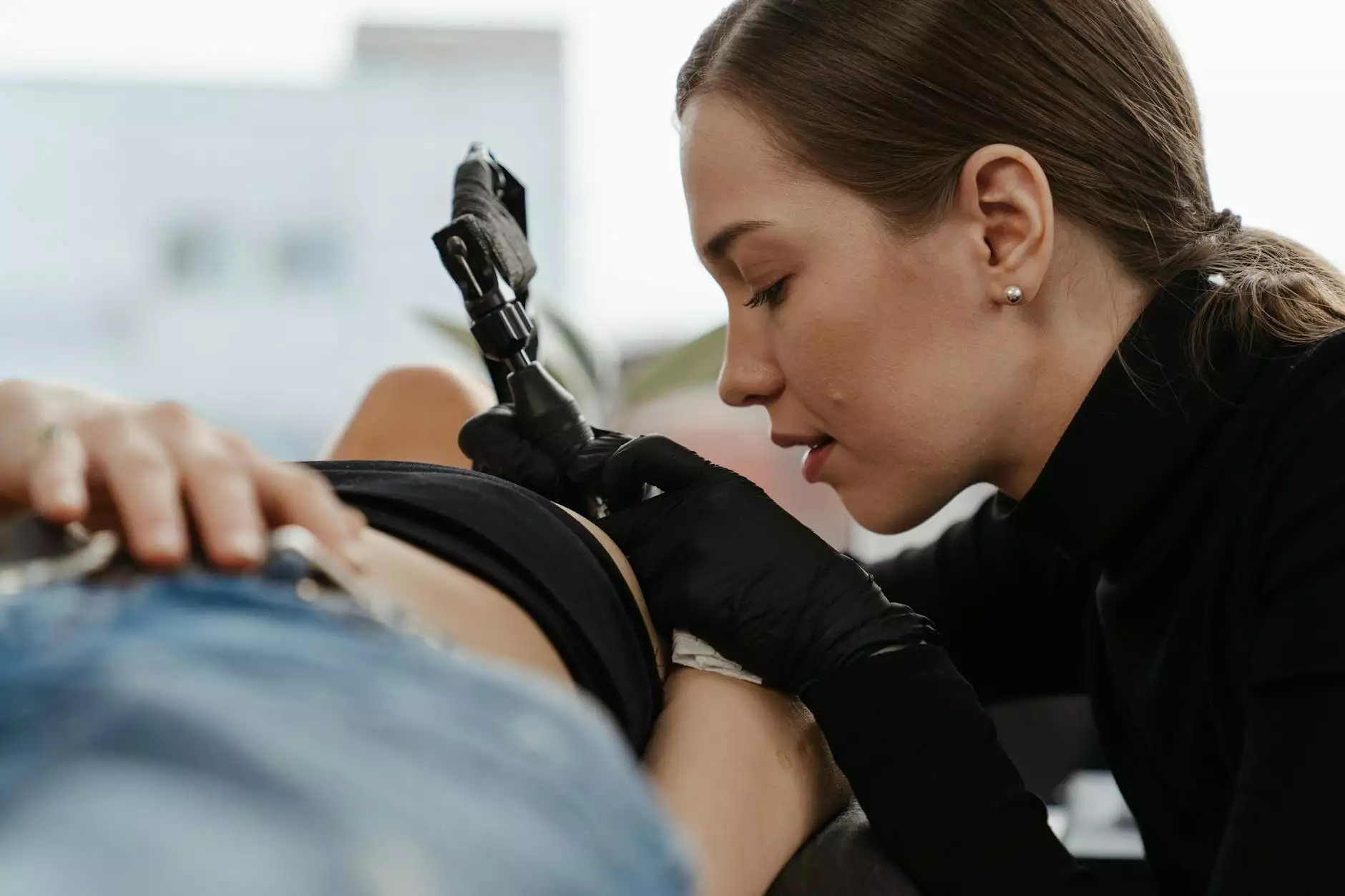 Introduction
Welcome to the ultimate guide to tattoo aftercare, brought to you by Vals Beauty Ink! We understand that getting a tattoo is an exciting experience, and taking care of it properly is essential to ensure vibrant, long-lasting results. In this comprehensive guide, we will provide you with all the information you need to know about aftercare for your tattoos.
Why Aftercare Is Crucial
Proper aftercare is essential for a successful healing process and maintaining the beauty of your tattoo. It helps prevent infections, fading, and other complications that can negatively affect the appearance of your tattoo. Following these aftercare instructions diligently will help to ensure that your tattoo heals properly, keeps its vibrancy, and stands the test of time.
Tattoo Aftercare Tips
At Vals Beauty Ink, we prioritize the well-being of our clients and want to provide the best aftercare advice possible. Here are some important tips to follow during the healing process:
1. Keep It Clean
Wash your tattoo gently with warm water and mild, fragrance-free soap to remove any excess ink, blood, or plasma. Pat it dry with a clean towel, being careful not to rub or irritate the area.
2. Apply a Thin Layer of Ointment
After cleaning, apply a thin layer of tattoo ointment or a specialized aftercare product recommended by your tattoo artist. This helps to keep the tattoo moisturized and aids in the healing process. Avoid using petroleum-based ointments, as they can clog the pores and delay healing.
3. Avoid Excessive Moisture
During the healing process, it is essential to keep your tattoo clean and dry. Avoid soaking it in water, such as swimming pools, hot tubs, and baths, as well as excessive sweating or using saunas.
4. Protect from Sun Exposure
Direct sunlight can fade and damage your tattoo, especially during the healing process. Make sure to protect your tattoo from prolonged sun exposure by applying a broad-spectrum sunscreen with a high SPF. Cover it with clothing whenever possible, especially if it's in an area prone to sunburn.
5. Avoid Scratching or Picking
It's natural for your tattoo to itch during the healing process, but avoid scratching or picking at it. Doing so can disrupt the healing process, potentially lead to infections, and cause damage to the artwork.
6. Wear Loose Clothing
While your tattoo is healing, opt for loose-fitting clothing that won't rub against or irritate the area. Tight clothing can cause friction, leading to discomfort and potential damage to the tattoo.
The Healing Process
Tattoo healing timelines can vary from person to person, but typically, it takes about 2-4 weeks for the outer layers of your skin to fully heal. However, complete healing can take several months.
Signs of Infection
While uncommon, infections can occur during the healing process. It's crucial to be aware of the signs and seek medical attention if necessary. Symptoms of an infected tattoo may include:
Increased redness, warmth, or swelling around the tattoo
Severe pain or discomfort
Persistent pus or discharge
Foul odor
Fever or chills
If you notice any of these symptoms, consult a healthcare professional as soon as possible.
Long-Term Tattoo Care
Once your tattoo has fully healed, it's essential to take long-term care to keep it looking its best. Here are some tips to maintain the vibrancy and longevity of your tattoo:
1. Moisturize Regularly
Even after the healing process is complete, it's beneficial to keep your tattoo moisturized to prevent dryness and maintain its appearance. Use a fragrance-free, non-comedogenic lotion or tattoo-specific moisturizer to keep the skin hydrated.
2. Protect from UV Rays
Sun exposure can cause your tattoo to fade over time. Apply sunscreen with a high SPF every day, even if your tattoo is not directly exposed to the sun. This helps preserve the colors and details of your tattoo for years to come.
3. Maintain a Healthy Lifestyle
A healthy lifestyle contributes to overall skin health, which can positively impact the appearance of your tattoo. Stay hydrated, eat a balanced diet, exercise regularly, and avoid smoking, as these factors can affect your skin's integrity.
4. Be Mindful of Uneven Skin Tone
Sometimes, tattooed skin may develop uneven pigmentation over time. If you notice any changes in color or texture, consult with a dermatologist or an experienced tattoo artist. They can provide guidance on potential solutions or touch-up options.
Conclusion
At Vals Beauty Ink, we prioritize your satisfaction and the longevity of your tattoos. Following these aftercare tips and adopting a long-term care routine will help ensure that your tattoos stay vibrant and beautiful for years to come. If you have any further questions or concerns about aftercare, don't hesitate to reach out to us. Happy tattooing!