GrandeGUMMIES Vegan Collagen Booster Gummy
Jan 8, 2023
Products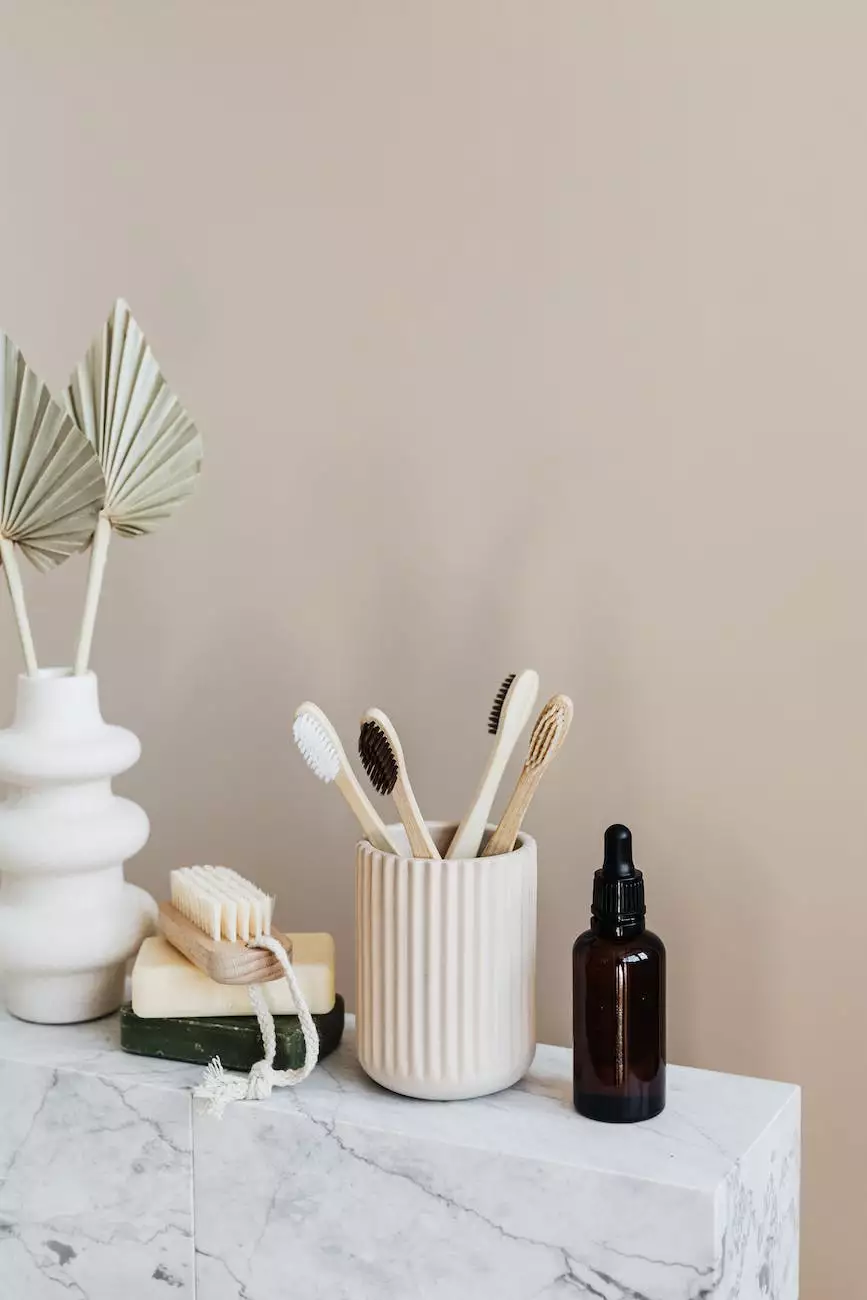 Introduction
Welcome to Vals Beauty Ink, your go-to destination for premium lifestyle products. We are excited to present GrandeGUMMIES Vegan Collagen Booster Gummy, a breakthrough in skincare and beauty. Made with the finest ingredients and backed by scientific research, GrandeGUMMIES are designed to naturally boost collagen levels and promote healthy, radiant skin. Say goodbye to dullness, fine lines, and wrinkles, and embrace a more youthful and glowing complexion with GrandeGUMMIES Collagen Booster Gummy.
Why Choose GrandeGUMMIES?
When it comes to skincare and beauty, we understand that you only want the best. With GrandeGUMMIES, you can expect unparalleled quality and effectiveness. Here's why GrandeGUMMIES stand out:
1. Vegan Collagen Booster
Unlike many collagen supplements on the market, GrandeGUMMIES are specifically formulated for vegans and those who prefer plant-based options. We believe that beauty shouldn't come at the expense of our furry friends or the environment. With GrandeGUMMIES, you can achieve your desired results without compromising your values.
2. Natural Ingredients
We pride ourselves on using only the highest quality natural ingredients in GrandeGUMMIES. Each gummy is packed with a powerful blend of botanical extracts, vitamins, and minerals carefully selected to support collagen production, improve skin elasticity, and enhance overall skin health. We believe in the power of nature to transform your skincare routine.
3. Scientifically Backed
At Vals Beauty Ink, we believe in the power of science to drive innovation in the beauty industry. GrandeGUMMIES have been extensively researched and tested to ensure their effectiveness. We work closely with renowned experts and labs to create products that deliver tangible and visible results.
4. Easy and Convenient
We understand that a busy lifestyle can make it challenging to follow complex skincare regimens. With GrandeGUMMIES, taking care of your skin is as easy as enjoying a delicious gummy. Our convenient packaging allows you to enjoy the benefits of collagen boosters wherever you are, making it a seamless part of your daily routine.
The Benefits of GrandeGUMMIES
GrandeGUMMIES Vegan Collagen Booster Gummy offers a range of benefits that go beyond just improving collagen levels. Let's explore some of the key advantages:
1. Enhanced Skin Elasticity
Collagen is vital for maintaining skin elasticity, which gives your skin a youthful and firm appearance. By boosting collagen levels with GrandeGUMMIES, you can improve skin elasticity and reduce the appearance of sagging and wrinkles.
2. Reduction of Fine Lines and Wrinkles
Over time, our skin naturally loses collagen, leading to the formation of fine lines and wrinkles. GrandeGUMMIES help replenish collagen stores, minimizing the appearance of these signs of aging for a smoother and more youthful complexion.
3. Improved Skin Hydration
Dehydrated skin can look dull and lackluster. GrandeGUMMIES contain ingredients that help boost moisture retention, leaving your skin hydrated and supple. Say goodbye to dryness and hello to a radiant glow.
4. Stronger Hair and Nails
Collagen is not only beneficial for your skin but also for your hair and nails. By incorporating GrandeGUMMIES into your routine, you can promote stronger, healthier hair and nails, preventing brittleness and breakage.
How to Use GrandeGUMMIES
Using GrandeGUMMIES is simple and convenient. Follow these easy steps to achieve the best results:
Take two GrandeGUMMIES daily.
Chew thoroughly before swallowing.
For optimal absorption, take with food.
Consistency is key! Make GrandeGUMMIES a part of your daily routine.
Conclusion
GrandeGUMMIES Vegan Collagen Booster Gummy is a game-changer in the beauty industry. With its vegan formulation, natural ingredients, and scientifically backed results, it has become the go-to choice for those seeking healthier, more youthful skin. Start your journey towards radiant skin today with GrandeGUMMIES from Vals Beauty Ink.