Christina Jordan Microblading Artist
Feb 8, 2020
Artists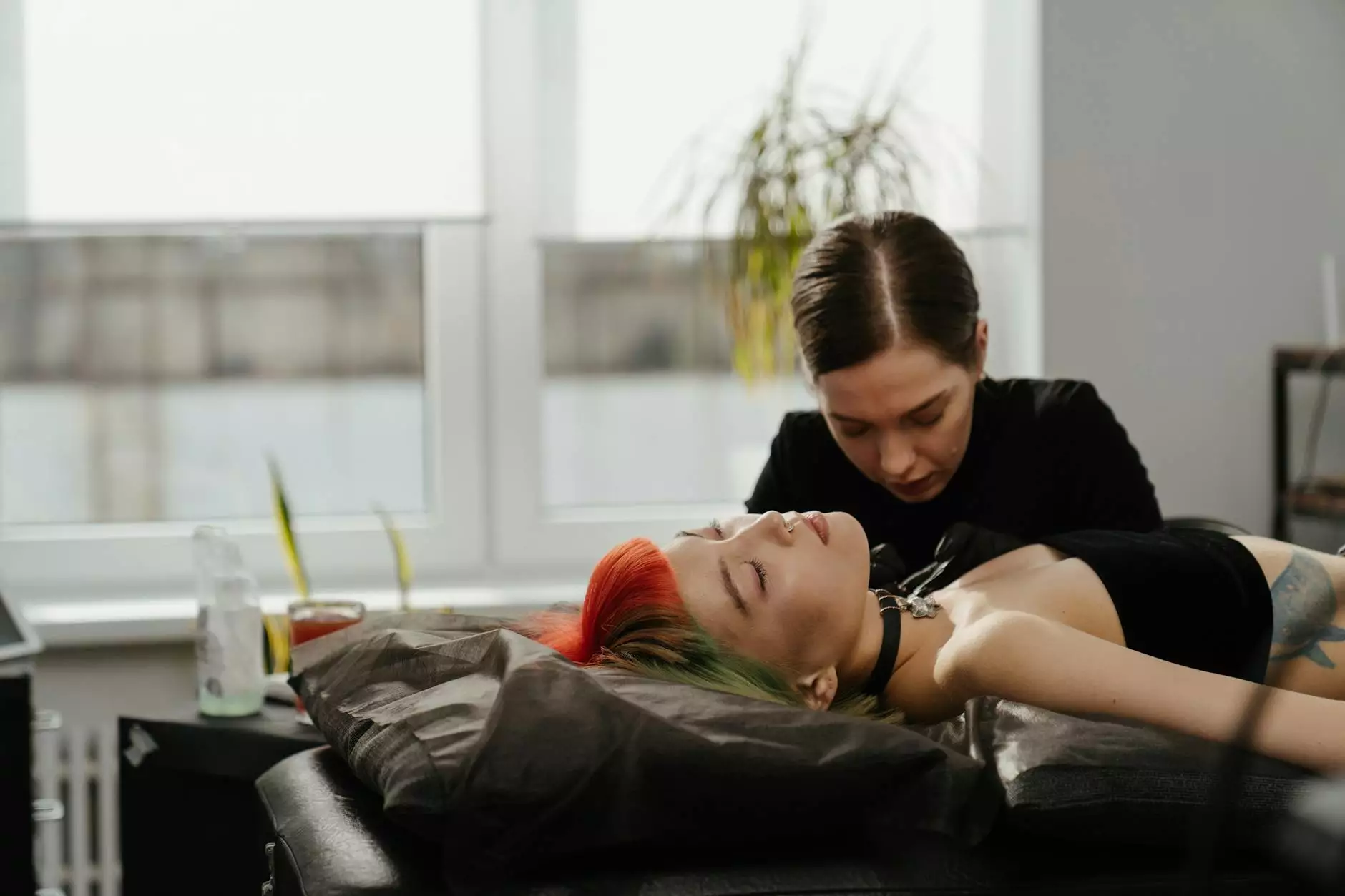 About Christina Jordan
At Vals Beauty Ink, we proudly present Christina Jordan, a renowned microblading artist with years of experience in the lifestyle industry. Christina's passion for enhancing her clients' beauty through perfectly shaped eyebrows is unparalleled. With a keen eye for detail and a commitment to providing exceptional services, she has gained a loyal following.
Microblading Services
Christina's microblading services are designed to transform your eyebrows and enhance your overall appearance. With her extensive knowledge and expertise, she can create natural-looking eyebrows that perfectly complement your features.
1. Consultation
Before beginning any microblading procedure, Christina offers a comprehensive consultation to understand your desired outcome. She will assess your facial structure, skin tone, and eyebrow shape to tailor the treatment specifically to you.
2. Custom Design
Using precise measurements and personalized techniques, Christina will carefully design your eyebrow shape, ensuring it suits your unique facial features and aligns with your aesthetic preferences. She takes into account your existing eyebrow shape and works with you to achieve the desired look.
3. Pain-Free Procedure
Christina understands that comfort is essential during the microblading process. She utilizes advanced numbing techniques to ensure a pain-free experience for her clients. Your comfort and satisfaction are her top priorities.
4. Microblading Technique
With meticulous attention to detail, Christina employs the latest microblading techniques to create realistic hair-like strokes that resemble natural eyebrow hair. The precision and artistry involved in microblading ensure stunning results that last for an extended period.
5. High-Quality Pigments
Christina exclusively uses high-quality pigments that are safe and long-lasting. These pigments are carefully selected to match your natural eyebrow color, resulting in a stunning and natural-looking outcome.
6. Touch-Up Sessions
After the initial microblading session, Christina recommends touch-up sessions to perfect the results. These sessions allow her to make any necessary adjustments and ensure that your eyebrows maintain their striking appearance.
The Benefits of Microblading
Microblading offers numerous benefits, making it an increasingly popular choice for those seeking perfectly shaped eyebrows. Here are just a few advantages:
Enhances facial symmetry
Creates a youthful and rejuvenated appearance
Saves time on daily eyebrow makeup routine
Provides a long-lasting solution
Improves self-confidence
Why Choose Christina Jordan?
Choosing Christina Jordan for your microblading needs ensures that you receive top-notch services and exceptional results. Here's why you should entrust your eyebrows to her:
Extensive experience in microblading
Attention to detail and precision
Award-winning microblading techniques
Committed to client comfort and satisfaction
Outstanding reputation in the lifestyle industry
Contact Christina Jordan at Vals Beauty Ink
If you desire beautifully shaped and defined eyebrows, Christina Jordan at Vals Beauty Ink is here to help. Book your microblading consultation and experience the transformative power of perfectly crafted eyebrows. Reach out to us today!